QUEEN IFRICA'S "BLACK WOMAN" OUT TODAY
Featured on her album "Climb", the lyrically and musically powerful anthem "Black Woman" out today, paints the message of black women protecting themselves and uplifting each other.
The upcoming video was filmed in Jamaica by director Jason Panton (Raging Fyah "Milk and Honey", Ikaya "Leave you Alone") and features young black models portraying women from history to modern day. The styling represents different representations of female virtuosity and familiar faces to further enhance the message.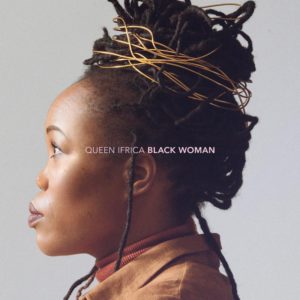 VP Records is proud to announce on International Woman's Day, that Queen Ifrica will be filming the video to the single "Black Woman" for release at the end of March, closing out Women's History Month. Featured on her album "Climb", the lyrically and musically powerful anthem paints the message of black women protecting themselves and uplifting each other. The single will be released in April.
The video will be filmed in Jamaica by director Jason Panton (Raging Fyah "Milk and Honey", Ikaya "Leave you Alone") and will feature young black models portraying women from history to modern day. The styling will represent different representations of female virtuosity and some familiar faces will be in the video to further enhance the message.
The video comes at a time when womanhood has been celebrated more than ever with movements such as #MeToo which bring attention to sexual harassment in the entertainment industry and workplace. On the other spectrum, black women specifically have been glorified more than ever with movies such as "Black Panther" which showcase the all black female cast as strong, intellectual and brave. These advancements are a sign that being a black woman is no longer considered as a crutch but a blessing and the song "Black Woman" only adds to that triumph. The video hopes to bring attention to women empowerment issues globally while simultaneously bringing black women together in a way that's never been done before.
"My reason for doing 'Black Woman', is the mere fact that women today are stepping up and becoming more stronger in themselves. Whenever we see that black women are behind, it is because she is left behind," said Queen Ifrica on the meaning of the song and video. Now is the time for the black woman to realize her purpose, her worth and what she is about in this space."
She continues, "International Women's Day to me, is a day to reflect on what it means to be woman, to be mother, to be sister, to be auntie, to be friend. Its that place you go to that comforts you when life gets at its worst. Its a day to remember, to reflect and to acknowledge that we sisters carry a lot and we do it with grace."