Pan Inclusive 2018 set to create Cultural & Culinary explosion
February 4th 2018 will see the inaugural edition of the annual 'Pan Inclusive'. This ultra-premium pan lime will combine all the best elements of a true Trinbagonian all-inclusive fete experience while placing emphasis on the islands' one of a kind cultural facets namely Steelpan, Soca and supreme cuisine.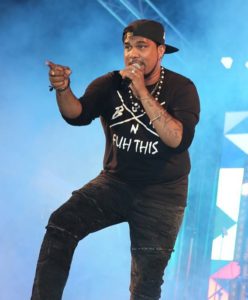 The Government Campus Plaza in Port-Of-Spain will come alive with the sweet melodies of pan music, the pulsating energy of Soca and an eclectic range of culinary delights to officially kick off the festivities of T&T's famed Carnival week.
The Pan Inclusive is gearing up to be a memorable, festive gathering of Carnival connoisseurs and will shine a spotlight on T&T's national instrument, the steelpan, with pulsating performances by the 2017 Panorama Champions Massy Trinidad All Stars, Shell Invaders, and Woodbrook Playboyz.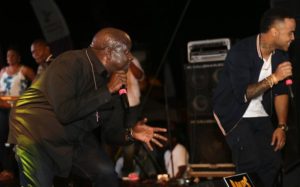 Also appearing on the event's high energy entertainment card are the D' All Starz featuring Blaxx, Ricardo Drue, Tizzy and Teddyson John, Chutney-Soca band Dil-E-Nadan featuring Raymond Ramnarine and a very special full band performance by the legend himself, King David Rudder backed by Wayne Bruno & Rapid Response.
The highly anticipated all-inclusive affair will feature an assortment of international delicacies representing Moroccan, Italian, French, Mexican, Thai and local (T&T) fare as well as specialty grill, pasta, seafood and desert stations and fully stocked premium bars.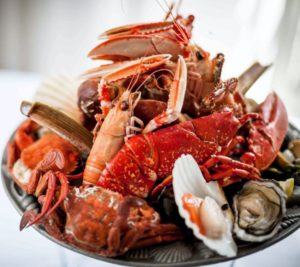 Most notably, in addition to providing a cultural and culinary experience to local fete enthusiasts and to those coming in from abroad for the 'Greatest show on Earth', Pan Inclusive 2018 will put proceeds of the event towards a scholarship fund. This scholarship will give one young pan player the opportunity to pursue a course of study in music at a tertiary level and thus further develop his/her musical skills and increase marketability.
With a ticket price of $750 TT ($125 US), the promoters' intention is to provide a value for money experience for patrons desiring to start their T&T carnival week with flair while partying for a purpose in an authentic Carnival ambience, complete with all the eagerly anticipated amenities, cultural elements and added entertainment.