New Music from Kingston, Jamaica – Eesah "Main Volume" 
Eesah Music and High Shelf Entertainment present "Main Volume" a song about brotherhood and keeping good company. "Anytime you see me, ah no me alone a walk", Eesah sings of his crew and the support of his friends who stick close by no matter the destination, they are on the journey together. The single compliments Eesah's catalogue while offering a series of melodies and instrumentals keen to fit his vocal delivery. "Main Volume" is available on all digital platforms.
High Shelf Entertainment is a dynamic duo from Toronto, Canada. Omar "Mari" Samuels and Twayne "Twiz" Kennedy have composed a number of riddims such as; "Young Money", "Cool Out", "Type R", "Real Estate", "Trendsetta", and "China Made" (I-octane). Twiz also composed the infamous "Liquor" riddim.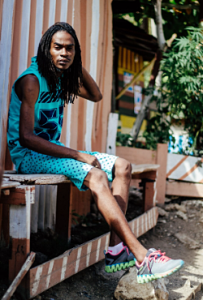 Eesah, is a composer, songwriter, and performance artiste. The name Eesah is developed from Jamaican patwa slang, "dat bad eesah". The meaning of "Eesah" is an expression indicating excitement when something is enjoyable. He received the name based on his lyrical ability. Eesah's keen wit and quick thinking enrich his delivery style. Click to Read Full Bio.
Management, Media, & Bookings Contact:
EesahMusicTeam@gmail.com
876-372-6919
2017 Highlights:
 January
Eesah releases Video EPK
&
3 singles – "Big Dream" – "Password" – "Run Ova Dem"
http://bit.ly/EesahReleases3singles
Now playing on BBC (UK) & Jamaica national radio stations Zip FM, Bess FM, Irie FM, and Sun City FM.
"Password" featured as 1st track for "On The Rise Mixtape" by Gibbo Presents (UK)
BBC radio artiste highlight feature interview with Toddla T. 
February
Reggae Month in Jamaica. Eesah performed in Kingston at 4 shows.
February 10th – Eesah Live at Sippin Live
February 16th – JaRIA Reggae Open University for RM2017
February 24th – Wormbass and Friends
February 25th – Roots by the River Reggae Festival
 March
Eesah exclusive interview with Kingston2LA.com
&
Released 2 singles. "This World" produced by Grammy Award nominated  ZJ Sparks, of Twelve 9 Records.
"High Grade" a free download song, a remix of the popular song,
"Starboy" by The Weeknd
April
April 17th – Earthstrong campaign website launch and 'High Grade" music video premier at EesahMusic.com 
Exclusive 420 interview with Boomshots Magazine: "4/20 Vibes with Eesah"
Yardcrime official 420 remix for Eesah's "High Grade"
May
Featured performance for Sankofa Sessions at Red Bones Cafe in Kingston, Jamaica
Production of official visuals for single "Run Ova Dem", set for release in June 2017. Sneak peek pics deyah!
Invited entertainer for production of Juss Buss TV Acoustic special for season three – air date TBD – keep a look out for this incredible sea side performance!
Single release "Main Volume" – DJ's reply back for MP3