NEW Lord Nelson X The Fatha – Bam Bam "2019 Soca" AVAILABLE NOW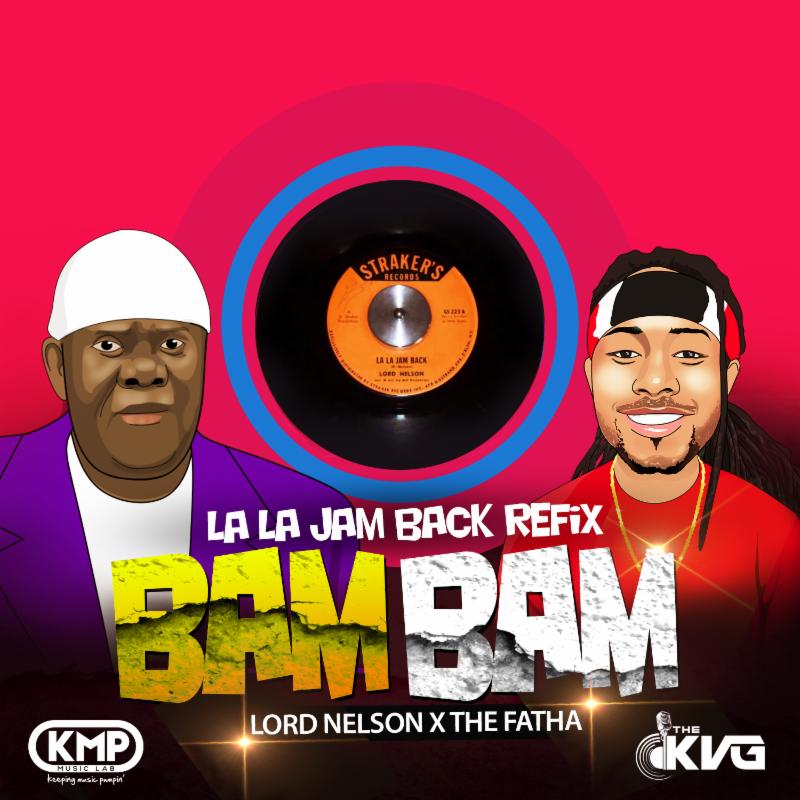 Lord Nelson X Fatha: BAM BAM (La La Jam Back Refix)
Having said farewell to a succession of musical pioneers within recent months, it would seem we were just about witnessing the ending of an era. However, quite contrarily, The giant himself Robert'Lord Nelson' evidences otherwise.
With more sprite than ever the Disco Daddy, endowed with youthful flavour, has once again revealed his undying zeal in championing culture and distributing rich Soca music.
Akio Ross 'The Fatha' was inspired by the legend himself. Nelson's 1976 hit, "La La Jam Back" (arranged by Art de Coteau) was a major contributing factor in Ross's love and passion for Soca music.
Writer Bjorn Graham (KVG) , Badjohn Republic's Kyle Phillips, and Nelson himself collaborated to create a contemporary sound on the 43-year old classic". We invite all on this odyssey as we perpetuate timelessness and pervade greatness, as Lord Nelson and The Fatha work together in search of the BAM BAM.
Performed by: Robert Nelson 'Lord Nelson' & Akio Ross 'The Fatha'
Produced by: Badjohn Republic (Kyle Phillips) & Bjorn Graham
Written by: Bjorn Graham
Arranged by: Bjorn Graham (The KVG)
Mixed by: Kyle Phillips (Badjohn Republic)
Mastered by: (Precision Productions) & (Badjohn Republic)
Background vocals: Blair Thompson, Karyce Phillips, Bjorn Graham and Akio Ross
Live Drums: Makesi Joseph
Live Pan: Khion De Las
Live Guitars: Chryston Floyd & Daniel Roberts
Live Bass: Charlton Alfonso
Brass courtesy Jaiso:
Trumpet- Nathan Maxwell
Alto Sax- Irwyn Roach
Trombone-Johann Andrews
Tenor sax-Anthony O'Conner
Copyright Control: COTT/ FOXFUSE / BMI
MP3 & WAV
Follow The Fatha: