Miss Lily's Family Style Volume 1 – NYC Hotspot Curates New Reggae Compilation With VP Records
Known for serving up Jamaica's freshest beats and top-notch cuisine in downtown Manhattan, Miss Lily's has become a social and cultural hub for all things Caribbean. There is a sense of community at Miss Lily's. The island aesthetic is reflected throughout the swanky decor of their restaurant, bakery, juice bar and variety shop – which serves as a record store, gallery space and home to Internet broadcast station, Radio Lily. On January 22, 2013, Miss Lily's Variety Shop in collaboration with reggae powerhouse VP Records will bring in the New Year with their debut of a brand new compilation entitled Miss Lily's Family Style Vol.1.
Miss Lily's family of DJs and tastemakers have carefully selected fifteen of their must-have favorites – including certified classics like Sizzla's "Just One of Those Days," Tanya Stephens' "It's A Pity" and Buju Banton & Wayne Wonder's "Bonafide Love" as well as modern day anthems like Busy Signal's "One More Time," Vybz Kartel's "Whine," Konshens' "So Mi Tan" and Gappy Ranks' "Pumpkin Belly."
Enclosed in the CD's vintage vinyl-inspired packaging are in-depth liner notes written by reggae journalist and Radio Lily resident Rob Kenner along with a free download card of a 43-minute mix by Lily's own DJ Max Glazer. The album is executive produced by Glazer along with one of Miss Lily's founding partners, Paul Salmon, who also owns Jamaica's award-winning Rockhouse Hotel and co-founded Joe's Pub in Manhattan.
Miss Lily's Family Style Vol. 1 will give music enthusiasts worldwide an authentic slice of Miss Lily's island flavor and its heart and soul. Kenner shares in an excerpt from the album's liner notes below:
"Miss Lily's has been variously described as a beach shack, a chic luncheonette, and a Caribbean oasis in the middle of downtown Manhattan. But you know what it really is? It's a place for family. Not just any family, mind you – but a big, bad and broad raggamuffin tribe of a family, drawn together by their shared passion for Jamaica and its music and its food and most of all its style."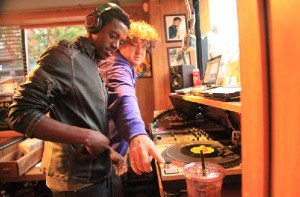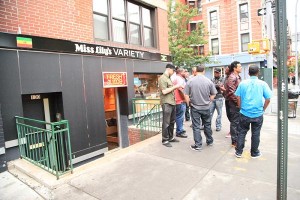 MISS LILY'S FAMILY STYLE VOL. 1 TRACK LISTING:
1. Sizzla – Just One of Those Days
2. Mr. Vegas – Mus Come a Road
3. Gappy Ranks- Pumpkin Belly
4. Tarrus Riley – Original Dancehall
5. Buju Banton & Wayne Wonder – Bonafide Love
6. Gyptian – Hold You
7. Konshens- So Mi Tan
8. Busy Signal – Real Spenders
9.Vybz Kartel – Whine
10. Lil Rick- Guh Down
11. Kes The Band – Wotless
12. Romain Virgo – I Am Rich in Love
13. Tanya Stephens – It's a Pity
14. Queen Ifrica – Below the Waist
15. Busy Signal- One More Night