Gyptian – Come Over Remix feat. Makia Downing Official Music Video
Born in Edonton NC, raised in Chesapeke Va, Currently a resident of Norfolk Va, Makia.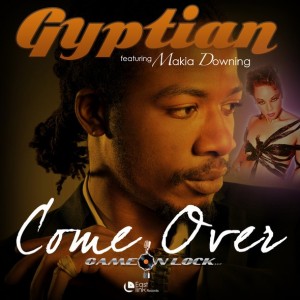 Downing is Music's next big star. She is truly a triple threat to say the least. Having owner house vocals and an undeniable look, coupled with amazing song writing and composition skills she will definitely take the music industry by storm. Her sultry vocals, incredible range, and pop appeal have already blessed her with the opportunity to do collaborations with industry veterans such as Grammy Winning song writer/producer Quincy Patrick, CEO of Qwilite Entertainment, Old School Hip-Hop legend Special Ed, Def Jam Recording artist Blood Raw, Grammy nominated reggae recording artists Rayvon, and Gyptian.
Makia's first song entitled "Hammer" was produced by Dark Child's Osinachi Nwaneri the video was submitted to Gorrillaleak.com where in less than 24hrs she had gained more than 13,000 plays beating out Niki Minaj, John Legend , T-pain , Mariah Carey and various other artist who's video dropped the same day to the site.
Unable to stay out of the press Makia was showcased in the "Artist SpotLight" on UrbanNetwork.com she was featured in Owners Illustrated Magazine, and Hip-Hop Weekly magazine's indie grind. Makia Hosted the 2010 Soul Train Music Awards Official After Party at the Havanah Club in Atlanta, GA with Co-host Ne-Yo (Camp Ground) and DJ Kid Kapri. She has now teamed up with Game On Lock Management and is recording new songs gearing up for the next wave of hits the world will come to know and love.