Freddie McGregor's "Go Freddie Go" out Friday March 23rd
Legendary reggae icon, Freddie McGregor O.D. and CEO of Big Ship Music Inc., has emerged with new single "Go Freddie Go". The melodically rich song serves a musical testimony of Freddie's lengthy and successful career. The first single off his upcoming album on VP Records, "Go Freddie Go" is sure to become a classic Reggae summer jam.
Produced by Lincoln Thomas for Linkgitz Production and written by Freddie McGregor with Lincoln Thomas and Kemar Williams, the words embody self-conviction that whatever is thrown his way, he can handle, as Freddie sings "I'm moving much faster, And I make nothing stop me, because Freddie always ready…"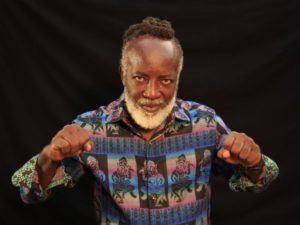 In addition to releasing his new music, Freddie will be embarking on a tour this summer with stops in the U.S. and Canada. Fans can come witness his vast music catalog live as he hits venues in Boston, Los Angeles, Washington DC, New York and Vancouver with more dates to come.
"Go Freddie Go, is truly a musical chronology of my life and career through my experiences, my journey and my legacy," said Freddie of his new single. "I am pleased to be working with VP Records on this project and humbled to have had support from many during my 50 plus years in the business."