Fire Fete Rescheduled To Accommodate Visiting Carnival Enthusiasts
An executive decision has been made to extend the opportunity for foreign carnival attendees to experience Fire Fete in 2016. The event will now take place in the heat of the carnival action, on Wednesday February 3rd at a venue that will soon be announced.
The decision comes amid much concern by foreigners over what many frequent carnival visitors, have coined, the lack of the authentic carnival vibe. In what is essentially a decision with culture and country at heart, the Fire Services of Trinidad and Tobago, in tandem with event organizers are excitedly moving to make Fire Fete 2016, an event for the people who truly anticipate a traditional fete experience.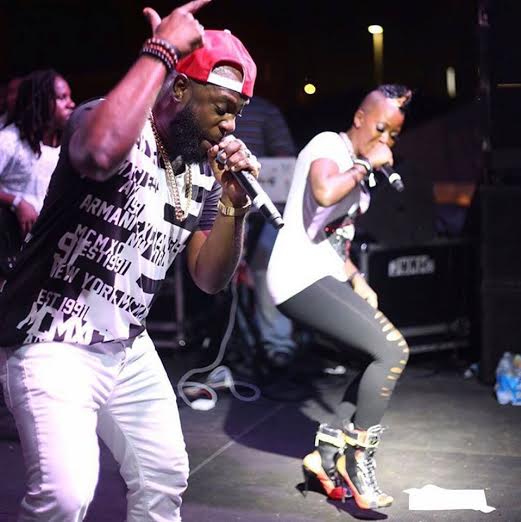 With the carnival calendar saturated with countless all inclusive events which, by all accounts, cater to the more reserved carnival fetter, Fire Fete organizers say they feel the need to deliver tradition to people who will visit T&T and certainly those here at home who yearn for the real carnival vibe.
The Fire Fete cast of entertainers remains powerful with Bunji Garlin, Fay-Ann Lyons and the Asylum Vikings leading the way. Other acts include Lyrikal, Teddyson John of St. Lucia, 2016 sensation, Third Bass and several other soca stars of the season.
Tickets remain available at all initially advertised outlets and there is an assurance that tickets already purchased for the event, which had been carded to take place on January 16th, will be honored at the venue on February 3rd.
"Patrons are invited to come feel what a real fete feels like. Come jump, dance and party like they really want to, wearing comfortable clothing and hearing the music of the season from artistes who can truly deliver," said a Fire Fete spokesperson.