Damian brings brands and people together through entertainment
P.O.S. Trinidad (Sonique Solutions) – It is said that the mark of good MC is one who can deliver an impactful opening, introduce all featured speakers, keep an audience's attention and maintain a steady flow of an event.
Within the last year, Trinidadian Damian Sogren has been seamlessly doing these and creating unforgettable experiences as an entertainer but also as a creative brand advocate.

After completing work surrounding his native island's annual Carnival celebrations, the MC, actor, media professional and business presenter has been using his abilities to inform and energize various audiences as well as to connect them with major international brands.
In recent months, Damian worked with electronic sports and video gaming giants PlayStation and World Gaming when he served as host of the North-American Street Fighter 5 Regional Championships competition.
He also worked with Canada's sole N.B.A. Franchise team, The Toronto Raptors and used his theatre and improve background to truly engage and electrify the crowds at the Raptors games screening experience events during the team's N.B.A. playoffs appearances.
Additionally, Damian got the opportunity to also represent mainstream brands such as Canadian movie theatre chain Cineplex and professional sports company Maple Leaf Sports & Entertainment Ltd. With regards to his recent work experiences Damian shared, "It has always been a pleasure of mine to entertain and bring joy and excitement to people. I am blessed to have received these opportunities for alignment with these prestigious entities and to be able to inject some Caribbean flavour into these mainstream settings."
Even amidst receiving unique opportunities to benefit both clients and attendees at these high profile gigs, Damian still makes time to lend his talent to non-profit causes and recently was MC for the event "Battle for Blood" which was a fundraising initiative for the Leukaemia and Lymphoma Society.
Ahead of an upcoming summer season filled with various cultural, festival and corporate event commitments, Damian now focuses on combining his business, PR and performance background for business presenting and being a brand spokesperson for products, services and causes at international tradeshows.
This Caribbean dynamo aspires to not only bring cultures together but to bring brands and people together via creative communication and his gift of entertainment.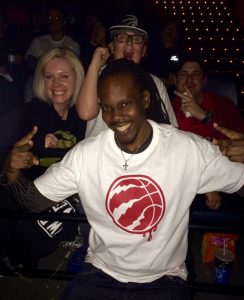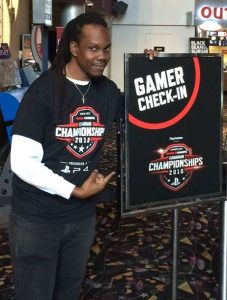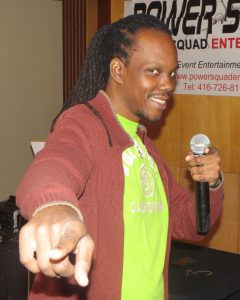 For bookings and interviews please contact: nuconceptcc@gmail.com
Follow Damian on social media via Facebook: www.facebook.com/DamianSogrenEnt/ and Instagram: www.instagram.com/damiansogrenent/