"Busy Signal's Coming to T&T Armed with Pure Niceness This Saturday."
One of dancehall's leading contemporary artistes is on his way to Trinidad and Tobago for the highly anticipated and much talked about Inferno concert being held on Saturday at the Jean Pierre Complex. Busy Signal's been creating major waves in the hemisphere and further afield in the past few weeks, having teamed up with Brazil's MC KevinHo on a track called 'Loko', that's also shared with Brazil's Tropikal Bass Killers and the prolific, Major Lazer. The Jamaican Singjay recently represented his homeland in Brazil where Brazil's MTV Awards took place. On June 9th, Busy will take the stage with some of dancehall's biggest names at the Inferno concert event- a show that organisers insist starts promptly at 10pm.
It's not Busy Signal's first time on T&T's soil, however, in a concert affair that is being touted as a mammoth rejuvenation of true dancehall and reggae vibes in T&T, the energy surrounding Busy Signal's inclusion on the Inferno cast, is second to none. "We see this as the perfect blend of dancehall and reggae. On one hand you have Capleton- an artist that's known to defend it when it comes to that hardcore conscious vibe, and of course Sizzla's never to be outdone in that arena. Then on the other end of the spectrum we're giving patrons good vibes, conjuring good feelings and nostalgia of days gone by with Barrington Levy- an essential name when it comes to reggae music. This is a man who ran things in the early 90s and has a catalogue of music that many of the up and coming acts could only hope to achieve. When Busy Signal's added to that dynamic, it could only be magic on show night at the Jean Pierre Complex in Port-of-Spain," said the organizer. Levy meanwhile, performed in St. Lucia on the weekend- the perfect warm up to what's going to unfold in Trinidad.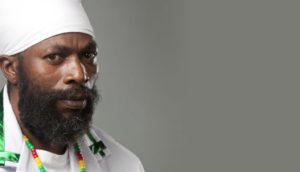 The show has been receiving strong support in the past few weeks, many anxious to welcome Capleton to T&T's shores, after quite a number of years. The "That Day Will Come" singer was on Memorial weekend in the US, part and parcel of an A List team of Caribbean artistes to perform at the 12th Annual Best of the Best Music Fest held in Downtown Miami. Aidonia, Mavado, Bunji Garlin,  Romain Virgo and Shenseea were also a part of the event.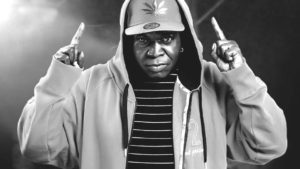 Like Capleton Sizzla Kalonji will leave no stone unturned when he hits the stage on Saturday night in Trinidad. "Everyone knows Sizzla is a crowd favorite. We have a slate of acts that are true performers. When these artistes hit any stage, any arena- it's always the perfect show," highlighted the organizer.
The venue ready, and security in and around the venue pretty much declared, Inferno, on June 9th, will be quite an experience for true fans of reggae and dancehall music. Sizzla Kalonji, Barrington Levy, Busy Signal and the Fireman, Capleton are all set to ignite the energy that's been missing, many say, to the entertainment circuit in Trinidad. "We've been anticipating a show like this for so long. It gives us great pleasure to be able to provide this epic kind of entertainment for concert lovers here in Trinidad and Tobago," said the show's producer.
Tickets for the event have been in demand since the concert date was announced. "We're encouraging people to get their tickets as soon as possible. Ticket prices will go up as the show gets closer. We anticipate people from all walks of life coming out to enjoy an event of this calibre. They won't be disappointed."