Bushman Releases New Album
Reggae artiste Bushman has announced Friday February 2nd as the official release date for his long awaited album, Conquering Lion.  Bushman has remained true to his roots, by constantly releasing music wrapped in an authentic reggae package much like this one.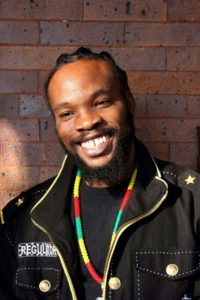 Produced under his label Burning Bush Music, the album is jam packed with 13 beautifully crafted roots tracks all maintaining a conscious reggae vibe.
To kick of the promotion of the album, Bushman dropped the first track How You Living, late last year along with the video that has racked up quite the impressive views and feedback on YouTube.
He reveals he has great expectations from the project and plans to utilize social media to further amplify the promotion.
"There is something for everyone on this album. The reception has been great so far, with plenty of focus on social media to spread the magic around," he expressed.
Now, as he prepares for the release of his new album, Bushman is also gearing up for a few upcoming shows, with an American and European tour in the works.
"Bushman is always promoting good positive music not just for Jamaica but the world at large, so I will be trekking across Europe and America later on in the year spread some good vibes."
The album features other tracks such as Always On My Mind, We Mean It, Burning Love and will be available for purchase via Zojak World Wide.
The reggae artiste has been spreading conscious lyrics through reggae over the past two decades and has released a plethora of hits such as Don't Look Back, Fire Bun A Weak Heart, Grow Your Natty and Creatures Of The Night. The artiste has had the opportunity over the course of his career to work with acts and producers such as Capleton, King Jammy, as well as Steely & Clevie.