Vershon Shoots For Summer
Recording artiste Vershon is aiming to take over summer with his latest single, 'Love Them'.
The socially conscious single was released under Johnny Wonder's label recently, and racked up thousands of views since its YouTube upload.
The song features a positive message that speaks to the value of friendship and humility whether situations are favorable or not.
Vershon's rise as a dancehall artiste has been steady and consistent. He scored a huge number one as his break out hit with Inna Real, and climbed charts with Barbie Doll, the popular No Worries and Wet.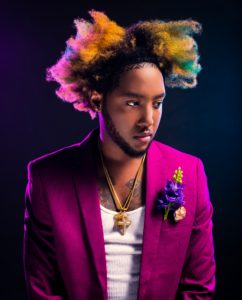 "Ah just hard work, I always knew that consistency was the key, I always had the catchy melodies so mi add more work ethics, go back to the drawing board, reshuffle, and now mi a cover all grounds," he said.
He has performed on several shows on the east coast of the US in recent times and is looking to perform at upcoming events in the Caribbean in coming weeks.
"My favourite performance is in the Caribbean because of the energy of the fans and the whole vibe, it is really great. With this single Love Them am hoping to win over new fans and hopefully it will be one of the hottest records this summer," he said.
The deejay has continued to expand his recording profile scoring major collaborations with African dancehall superstar Shatta Wale with Can You, and Man Deh Yah with Grand Theft Auto featured dancehall artiste Tommy Lee Sparta.
Vershon recently released his album One More Day.
"The demand is building nothing nuh happen before time. It is being sold at an affordable price. It is for the masses, so everyone will be able to give their support so that dancehall and reggae can go platinum like other genres," he said.