Jamaica's Legendary Jazz Great Monty Alexander To Mark 40th Anniversary Reunion Of One Of The Great Trios In Jazz
Jamaica's Legendary Jazz Great Monty Alexander To Mark 40th Anniversary Reunion Of One Of The Great Trios In Jazz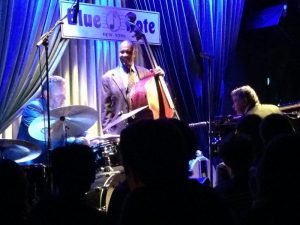 CaribPR Wire, NEW YORK, NY, Weds. July 6, 2016: It's the reunion that will have jazz lovers humming as Jamaica's Legendary Jazz Great Monty Alexander returns to the stage with Grammy-winning bassist John Clayton and renowned drummer Jeff Hamilton to mark the 40th anniversary reunion of one of the great trios in jazz.
The historic event is set for the prestigious Catalina Bar & Grill in Hollywood, California on July 10th from 7:30 P.M. PDT. On the same date, 40 years ago – July 10, 1976 – the trio of Alexander, Clayton and Hamilton, recorded the original classic album 'The Monty Alexander Trio – Montreux Alexander – Live! At The Montreux Festival.'
The original album was well received and featured some of Alexander's finest recordings for the MPS label with Clayton and Hamilton. It was reissued on CD featuring Alexander playing "Satin Doll," "Work Song" and "Battle Hymn of the Republic" and a version of "Feelings."
For tickets to this one time can't miss performance, see here.
ABOUT THE ARTISTS
MONTY ALEXANDER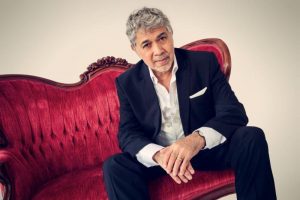 Pianist Monty Alexander is an American classic. At 71, he tours the world relentlessly with various projects, delighting a global audience drawn to his vibrant personality and soulful message. His spirited conception, documented on more than 70 CDs, draws upon the timeless
verities: endless melody-making, effervescent grooves, sophisticated voicings, a romantic spirit, and a consistent predisposition "to build up the heat and kick up a storm," as Alexander puts it.
In the course of any given performance, Alexander applies those aesthetics to repertoire spanning a broad range of jazz and Jamaican musical expression – the American songbook and the blues, gospel and bebop, calypso and reggae. Like his "eternal inspiration" – Erroll Garner – Alexander is cited as the fifth greatest jazz pianist ever in The Fifty Greatest Jazz Piano Players of All Time (Hal Leonard Publishing) and mentioned in Robert Doerschuk's '88: The Giants of Jazz Piano.' He gives the hardcore-jazz-obsessed much to dig into while also communicating the message to the squarest "civilian."
For more on the Monty Alexander and his music visit him on YouTube or at montyalexander.com. You can also like him on Facebook at facebook.com/officialmontyalexander or keep up to date on his performance on Twitter at @montyHKE.
  JOHN CLAYTON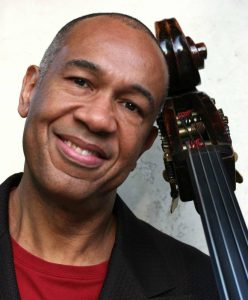 John Clayton is a natural born multi-tasker, excelling as a composer, arranger, conductor, producer, educator, and an extraordinary bassist. His skills have garnered him a number of challenging assignments and commissions. With a Grammy on his shelf and eight additional nominations, artists such as Diana Krall, Paul McCartney, Regina Carter, Dee Dee Bridgewater, Gladys Knight, Queen Latifah, and Charles Aznavour vie for a spot on his crowded calendar. Clayton is the co-founder of the Clayton-Hamilton Jazz Orchestra and is a former bass teacher at Cal State Long Beach, UCLA, USC and the University of Southern California Thornton School of Music. Now, in addition to individual clinics, workshops, and private students as schedule permits, he also directs the educational components associated with the Lionel Hampton Jazz Festival, Centrum Festival, and Vail Jazz Party.
His career highlights include arranging the 'Star Spangled Banner" for Whitney Houston's performance at Super Bowl 1990, which went platinum; playing bass on Paul McCartney's CD " Kisses On The Bottom;" arranging and playing bass with Yo-Yo Ma and Friends on "Songs of Joy and Peace;" arranging playing and conducting the 2009 CD "Charles Aznavour With the Clayton-Hamilton Jazz Orchestra," and numerous recordings with Diana Krall, the Clayton Brothers, the Clayton-Hamilton Jazz, Orchestra, Milt Jackson, Monty Alexander and many others.
    JEFF HAMILTON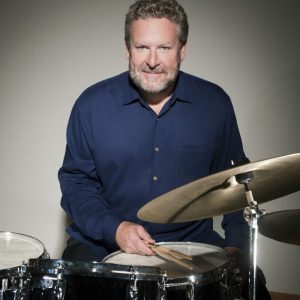 Originality is what versatile drummer Jeff Hamilton brings to the groups he performs with and is one of the reasons why he is constantly in demand, whether he is recording or performing with his trio, Oscar Peterson, Ray Brown, the Clayton Brothers or co-leading the Clayton-Hamilton Jazz Orchestra. Hamilton's recording, 'It's Hamilton Time,' (Lake Street Records), received enormous airplay while reaching #5 on the Gavin national jazz radio chart.
His trio's second release, 'Jeff Hamilton Trio-LIVE!,' (MONS) was nominated by critics for best jazz recording in Germany in 1997. The trio's second MONS release was entitled, 'Hands On.' 'Hamilton House-Live at Steamers,' (MONS) was the trio's 2000 release.
As well as recording and performing throughout the world, Hamilton also teaches, arranges and composes. He has received rave reviews for his dynamic drumming. In addition to his many recordings with Ray Brown, Hamilton has been on nearly 200 recordings with artists such as Natalie Cole, Diana Krall, Milt Jackson, Rosemary Clooney, Barbara Streisand, Mel Torme, John Pizzarelli, Benny Carter, Lalo Schifrin, George Shearing, Dr. John, Clark Terry, Gene Harris, Toshiko Akioshi, Scott Hamilton, Harry " Sweets" Edison, Keely Smith, Bill Holman, Herb Ellis, Barney Kessel and Mark Murphy. He is a frequent guest of the WDR Big Band in Cologne, Germany and has also appeared in Natalie Cole's Great Performances PBS special, 'Unforgettable' and an Oscar Peterson documentary, 'Life In The Key Of Oscar.'
MEDIA CONTACT:
Felicia Persaud
Hard Beat Communications
718-476-3616 (phone)