All Star Film-making team to steer 'The 3D Distribution Project'
All Star Film-making Team to Steer
'The 3D Distribution Project'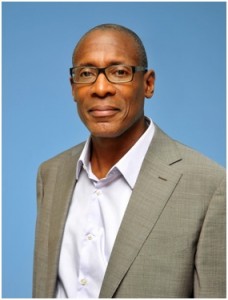 Bridgetown, Barbados
CaribbeanTales Worldwide Distribution, (CTWD) this week announced the impressive international team of top film and cultural industry talent that will implement the "3D Distribution Project" an innovative project financed by the ACP Cultures+ Programme of the European Union.
The aim of the 3D Project – which stands for Digital, Domestic, and Diaspora Distribution — is to expand markets for indigenous film, and contribute to the Caribbean film industry's global competitiveness.
The team consists of long-time CTWD associates as well as outstanding professionals new to the CaribbeanTales family. Together they bring a wide range of skills, and combined years of experience to ensure the successful implementation of the project's objectives.
Leading the project in his role as Steering Committee Chair is Dr. Keith Nurse (Trinidad / Barbados). The Caribbean's foremost creative industries' expert, Dr. Nurse is currently the executive director of UWI Consulting Inc. and has held advisory roles with regional and international organizations including the World Trade Organization, the Organization of American States, and the Organization for Economic Cooperation and Development.
Dr. Nurse is a founding Director of CTWD. He brings his expertise in economics, business development, higher education and cultural diversity to the project's strategic management. He shared, "We are thrilled to have assembled the best global team possible and we are now uniquely positioned to tap into all key markets identified by the 3D Distribution Project."
The role of the steering committee will be to build strategic global partnerships. To this end, other key members include: former Board Chair of the Trinidad and Tobago Film Company and co-founder of Banyan Ltd. / Gayelle TV, Christopher Laird (Trinidad &Tobago); Director of the Belize International Film Festival, Suzette Zayden (Belize); world renowned, award winning composer, producer and film and television music arranger, John Welsman (Canada) and Philippine-born Austrian, Camilo Antonio, who brings a wealth of experience in human resources, investment, capacity-building and mentorship. Mr. Antonio, a former consultant with the United Nations Industrial Development Organisation (UNIDO), has supported CTWD since its launch in 2010, and served as Jury Chair of the CaribbeanTales International Festival over the last two years.
3D will be co-managed by CTWD's founder and CEO, Frances-Anne Solomon, with Financial Manager Susan Johnson- who as CaribbeanTales' General Manager and Producer, has overseen many of the company's film television and online productions since 2003. They are supported by Assistant Project Manager Melissa Gomez. New York-based Gomez, originally from Antigua, has established herself as a Producer on US Network documentary series. As an award-winning independent film maker in her own right, she is no stranger to CaribbeanTales, and will oversee all aspects of 3D's day-to-day management.
Courtney Panchan, in her new role as Manager of Acquisitions and Operations will be responsible for acquiring and managing all new and existing film, television and online content. Formerly Operations Manager of the CT Group, Panchan has been with the company since 2006 in a variety of roles. Two well-placed Acquisitions and Programming Associates will be working with her: celebrated Jamaican film maker and producer Mary Wells (also a CTWD Director), and Christopher Pinheiro, who is also lead Programmer of the CaribbeanTales International Film Festival.
Film maker and Film / TV Producer Nicole Brooks is Distribution Manager, working closely with new Business Development Manager, Robert Evans, a former CBC Marketing and Distributions Executive with wide industry experience.
And, in terms of marketing, web-based content producer Rodney Smith from Barbados is responsible for the branding, design and management of CTWD's online assets – including the pay per view channel CaribbeanTales-TV; while Sonique Solutions' Damian Sogren from Trinidad will lead the project's diaspora marketing campaign.
This all-star team is certainly geared to go the extra mile to ensure a triumphant 3D project. All involved are inspired and enthused to make this a victorious effort towards opening international doors for the Caribbean and African Diaspora film sectors.