Alex Creates Buzz With New Song Featuring Busy Signal
Alex is embarking on a new and different vibe of musical life. These days the singer from the world renowned dancehall group Touch of Klass, more popularly known as T.O.K, is working on his soon to be released album NextLevelution.
Ahead of its release he is dropping his new song Believe in Love from the forthcoming album. The track features Busy Signal and is produced by Angel Magik and Outtadiboxx recording companies respectively.
Believe in Love was inspired by Alex's observation of people interacting and their everyday acts of kindness towards each other. The stunning visual was April thirteenth while the track will be released worldwide on April twentieth. The video is directed by Z-Axis for Ikon media and was shot on location in Kingston and Hellshire, St. Catherine.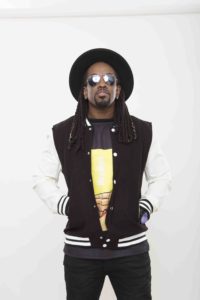 Alex speaks about the album as being a combination of what he has seen and heard around him and also what he loves. He expresses that this project has been an interesting one that has made him feel liberated.
" I just loved that I was able to freely express exactly what I wanted just how I wanted it."
Alex describes the album as a "genre jumping" one. He says, "fans can expect a lot of surprise elements starting already with the first track. Any lover of good music will appreciate the album and all it has to offer because it is also coming from a lover of good music."
The singer points to his cultural experiences worldwide as having influence on the upcoming body of work and promises that it will not disappoint.  He states, "NextLevelution will allow my fans to see all the hidden parts of myself as an artiste that no one has seen; experience this new level of excellent creativity.
He and the group have recently returned from Europe where they had some scheduled performances. Alex also used the opportunity to shoot another solo video while on tour in Holland. He is confident in his music reaching the masses and says that he is proud to be a part of the Reggae community as it is a music and a culture that is admired by many.