Ajrenalin & Christopher Martin to Embark On Canadian & Guyanese Tour
KINGSTON, JAMAICA (JULY 4, 2013) – With only days before the official premier of his remix video 'Pour It Up' and the release of a plethora of new singles; rising Dancehall sensation Ajrenalin continues to up the ante on his musical career.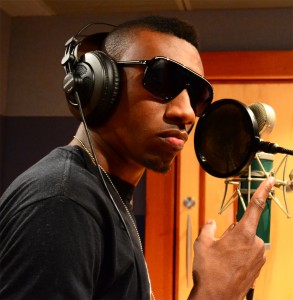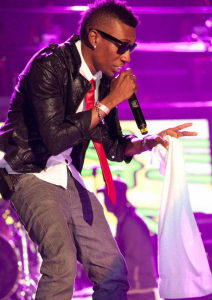 The New League Music recording artiste whose given name is 'Keith Bolt' will depart the island this weekend for a series of shows in Guyana. During his stay in the Anglophone Caribbean state the 'One Room' singer is expected to thrill party-goers in the city of Bartica and the Potaro-Siparuni region of Mahdia. From there the burgeoning lyricist will turn his attention to Canada for a number of appearances alongside Reggae crooner Christopher Martin.
According to Ajrenalin's manager Michaelus Phipps, "the mini tour will be used as a promotional canvas to introduce Ajrenalin and his brand of music to new audiences which also forms part of our ongoing efforts to broaden his fan base in the Americas."
Phipps continued, "It's very important that fans and potential fans get an opportunity to connect with the artiste physically not just his music and therefore we intend to go into the streets and meet with the people."
Ajrenalin and his team will return to the island mid-July in time for the release of his upcoming mixtape titled 'Outbreak'. Guided by Renaissance's Dre Day the project will feature a number of his current singles complimented by a bevy of exclusive never before heard material. The young star will also be releasing a new collaborative effort with Christopher Martin titled 'Distorted' on the 'Block Party Rhythm' and another single courtesy of accomplished producer Justus Arison of JA Productions.
The video was shot by U.S based entertainment group Monsta Mind Entertainment (MME) over the Memorial weekend.