Demarco Shoots Video & Prepares For Australian & Canadian Tour
KINGSTON, JAMAICA (JULY 4, 2013) – Back from his month-long sojourn in Africa and currently featured in a six-page spread of the July edition of Canada's L3 Magazine. Jamaican superstar Demarco is now making final preparations for his upcoming tour of Australia and Canada.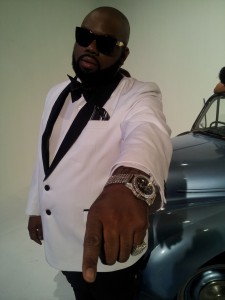 The musical virtuoso is expected to headline a five concert series in Canada this summer before jetting down under to Australia for a four city tour commencing September. The Australian trip will also mark Demarco's inaugural visit to the continent famous for Kangaroos and majestic opera houses. While there, he'll make stops in Brisbane, Melbourne, Perth and Sydney as part of his ongoing quest to blanket the globe with his brand of music.
Last weekend the 'Continue Whine' singer also delivered a spirited performance to revellers at the Washington D.C. Carnival in the U.S before returning to Jamaica. With no regards for exhaustion Demarco left directly from the island's airport to the set of his latest video shoot for 'Apartment' featured on the newly released Seduction Rhythm.
In a release to the media Demarco explained, "Due to my hectic travel schedule I don't get to spend enough time in Jamaica, so I have to use every opportunity to connect with the fans and remain current. Therefore, if it means leaving from the airport to shoot a video then catch another flight to somewhere else, then that's what I'll do."
Meanwhile, with singles such as Continue Whine, Badman World and Money threatening the top spot on several charts across the Diaspora; Demarco and his team will be releasing the official video for the latter in the coming days. Featured on the First Capital rhythm the song is produced by Armz House Records.
Later this week the internationally acclaimed singer will depart the island for stints in Bahamas and Bermuda this weekend.