​Future Fambo's New Lingo: Rick Flair – No Hair!
Following the social media pages of Dancehall Superstar Future Fambo, you notice a hashtag that keeps popping up – #RickFlairNoHair.  After months of teasing fans, the artist has released the signature song "Rick Flair" which is straight heat destined to dominate the Dancehall charts!
Custom designed for Dancehall lovers around the world, the song speaks of the flamboyance of Rick Flair, a fictional character who is dressed in the finest designer gear, has the baddest woman on his arm, and pops premium champagne.  "The song is straight Jamaican Dancehall" said Fambo after his studio session.  "Every man who hears this chune knows it's him we're talking about.  Jamaica has nuff Rick Flair!"
Produced by Blaze Entertainment, the track comes just ahead of the music video shot on location in Miami which sees Fambo styled in expensive suits, rubies and diamonds.  Stylez, who is Fambo's producer, made it a point to have "Fambo looking like a million dollars and ready to have a meeting with Hip Hop's Rick Ross!  When we see someone driving a nice car, we say 'Rick Flair,' and when we see a man bling out from head to toe, we say 'Rick Flair!'  That's the new lingo.
The video is slated to be released on June 10th making its' world premier with Winford Williams show OnStage in Jamaica, and its' Canadian premier on Big G television in Toronto.  "I saw the pictures from his video shoot on his Instagram page," said Big G, "and I reached out immediately to make sure we show the video first in Canada.  This is one of the best video's we've seen come from the Caribbean!"
Future Fambo's international appeal has been increased since the release of his hit song "Bloodclaute Song."  The song shot to #1 on international charts, and saw several dance crews creating their own routine to the Dancehall scorcher.  Fambo anticipates that the same effect will be seen with the release of "Rick Flair" which in an original Dancehall and Hip Hop remix.
The artists 12 track album Evolve – The Uprise will be released on July 29th.  The artist tours Europe, Canada and the US to promote the feel good album which will have every party goer dancing, and popping bottles!
With solid hits under his belt such as "Rum and Red Bull," "SWAG" and his newest hit "Di Bloodclaut Song," Fambo has prepped the Dancehall market for his brand, and the delivery of non-stop hits for fans worldwide.
Hailing from St. Ann, the same parish as Marcus Garvey, Bob Marley, Burning Spear and Shabba Ranks, Fambo's musical mission is create and perform music that fans include in their party soundtrack not just today, but for years to come.  This work ethic has made him one of the most sustainable Dancehall acts over the past few decades.
Media Access Link:  https://app.box.com/s/elfk6q2itty7t15p58oq7a1hu8chswhb
About Future Fambo:
Future Fambo has worked or collaborated with just about everyone in the Dancehall genre from producers to artists, his creativity and seasoned artistry affords him many opportunities to create with a variety of production houses to date. Recent releases include singles from Seanizzle, Kapa Shanti and UIM Records.
In August 2014, Fambo inked a deal with US based label, "Blaze Entertainment Records", which is set out to produce and release Future Fambo's debut album "Evolve – The Uprise."  Through Blaze Entertainment, Fambo's album will see production from Grammy winning producer Magnedo 7, Richie Loops, Blahzae, Stylez and Sisco Kennedy. In preview, the album is receiving rave reviews from industry tastemakers such as Atlantic Records own Mike Keran and Dancehall gatekeepers.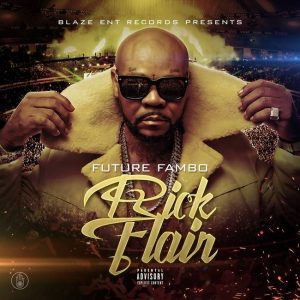 Phone:
647-572-5075
 |
Whats App:  917-499-9434
L3 Publicity is a division of
L3 Magazine