YUNG IMAGE: RISING FROM NEW YORK'S UNDERGROUND TO CARIBBEAN MAINSTREAM
London, UK. (July. 5, 2013) – For several years now New York's underground have become increasingly familiar with the popular mixtapes of a rising sensation named Yung Image. Remixing popular tracks such as Laza Morgan's – "One By One", Lady Gaga's, "Bad Romance" and Drake's "Light it Up".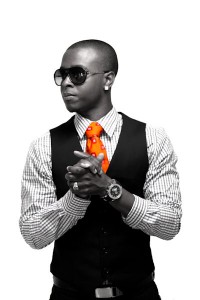 Born in the Caribbean island of Grenada, Yung Image (Brendon Baptiste) migrated to the United States to live with his mother and brothers. Through his love for music he found a common ground with his new environment. He quickly gravitated towards artistes such as the late Notorious B.I.G, 2 Pac Shakur, Jay Z, Snoop Dog and Dr. Dre, adapting Hip-hop and mixing it with his Caribbean sound.
In 2012 Yung Image teamed up with producer Jude Robertson (JRE), of Ghost Town Music. They instantly became an awesome duo, releasing several songs including a gritty Dancehall/ Hip-hop track called "All Black Everything", on the Secret Society riddim. In May, 2013 Yung Image scored 6th position on the IFE TOP 10 Chart, marginally behind Tarrus Riley's – "Gimmi Likkle One Drop", I Octane's – "Gal a Gimme Bun" and Alicia Keys' – "Fire We Make". Working alongside Island Fuse Entertainment, Yung Image's music has received airplay across the Caribbean, Europe and United States. DJ Alic of HOT 104.1 FM in Grand Cayman described "All Black Everything" as a "Wicked Track!" Whilst Dj Enzo stated: "I have heard the single from this artiste and I must say I very much enjoy the song, it has a positive and party like vibe I think my fans will enjoy."
Yung Image is now working on his third Mixtape and EP, which will be followed closely by his debut album; with collaborations on tracks such as "No Worries", "Work", "Foreign Gyal", and "Carnival Romance". When asked what to expect from Yung Image in the near future, he responded with his motto, "Music is the mission", a testament to the relentless pursuit to take his music to higher heights.