Vpa Unleashes Spring Releases From Midnite, Konshens, Meta & The Cornerstones, Junior Kelly, Sanchez, Dubtonic Kru, Bryan Art
VPAL UNLEASHES SPRING RELEASES FROM
MIDNITE, KONSHENS, META & THE CORNERSTONES, JUNIOR KELLY, DUBTONIC KRU, SANCHEZ AND BRYAN ART
VP Associated Label Group (VPAL), a subsidiary of VP Records that offers worldwide independent digital and physical distribution for artists and labels, will release a series of new releases throughout the 2013 Spring season.
Bryan Art Bryan Art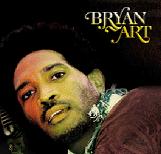 Bryan Art, the husky-voiced singer and witty songwriter known for penning songs for Etana, Luciano and George Nooks, will release his self-titled album on Altafaan Records on April 16. The Firehouse Crew member and bandleader for Bushman's backing band steps out on this 12 track solo effort, which features collaborations with Queen Ifrica, Warrior King, Capleton & Hawkeye.
Sanchez Giving Praises [Live]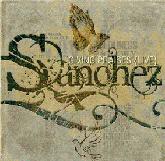 On April 23, Sanchez returns to the realm of reggae gospel on his upcoming inspirational album Giving Praises [Live]. Executive produced by Jason Sterling of JASFAR Records, the entire set was recorded live and mixed at the Church of Fort Lauderdale. The musical selection from one of Jamaica's all time favorite performers ranges from soulful r&b to reggae and is balanced with religiously calming cuts.
Meta & The Cornerstones Ancient Power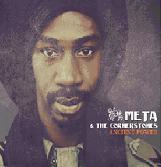 On April 30, Meta and The Cornerstones will release their sophomore album Ancient Power. The band consists of lead Senegalese vocalist Meta Dia, bassist Adrian Djoman, solo guitarist Shahar Mintz, keyboardist Andre Daniel, drummer Ian Josephand guitarist Daniel Serrato, who all bring their musical influences of the Caribbean, Africa, America and the Middle East into their own unique sound. Recorded in Kingston, Jamaica at the one and only Tuff Gong Studios, Ancient Power is executive produced by Meta Dia and Victor E. Lewis and co-produced by Sidney Mills. The album features guest collaborations with reggae vocalist Damian Marley and talented musicians like Dean Fraser, Julian Marley, Mikey Chung, Wayne "C-Sharp" Clarke and Wilburm "Squidly" Cole.
April 30
Junior Kelly Piece Of The Pie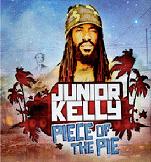 One of reggae's major musical forces Junior Kelly will release his 10th studio album Piece Of The Pie on April 30. The 15 track selection, produced by Anthony Senior, includes collaborations with Lion Face, Smiley and Mark Wonder. Junior Kelly's music has always fought for social justice, economic equality and freedom for all. He feels everyone deserves a Piece Of The Pie.
May 7
Konshens Live In Uganda Africa DVD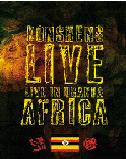 In May, the next generation dancehall star Konshens will release a live DVD of his epic performance in Uganda, Africa, where he was greeted by more than 25,000 fans. This dvd follows his acclaimed solo debut album Mental Maintenance.
Check a sneak peek from this surreal experience: http://www.youtube.com/watch?v=UOnvcROOG_4
May 14
Midnite Be Strong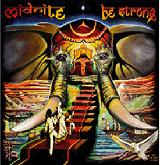 Hailing from St Croix, Virgin Islands — Midnite's cutting-edge sound of modern roots music comes alive once again on their upcoming album Be Strong on May 14. The release follows In Awe, which was chosen by iTunes U.S. as one of the Best Reggae Albums for 2012. On Be Strong, their raw roots reggae style weaves cultural lyrics of old-school roots music with modern day. The album is filled unique production styles brought by Midnite and Fifth Son Records that boasts extensive dub remixes and live instrumentation from across the globe. Members of the well-known Playing for Change as well as African traveling musicians collaborated on the album. Together, they seamlessly blend sounds of the New Orleans jazz trumpet, Zimbabwe's Shona guitar rhythms and piano (mbira) plus powerful percussion styles including marimba and hand drums from Mali and Congo. Midnite is currently touring the United States.
May 28
Dubtonic Kru Evolution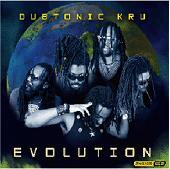 Hailing from Jamaica, Dubtonic Kru blends roots reggae, dub and rock on their new album Evolution, in stores May 28. On the 13-track set, the band merges heavy basslines, one drops, psychedelic guitar riffs, echoing keyboards, popping percussion and conscious lyrics into their distinct sound. The group is making a mark in their native country and internationally with their remarkable live performances and originality. In 2011, Dubtonic Kru earned the title Best New Band In The World at the Global Battle of the Bands World Finals in Malaysia.