New Travel TV Series 'MIRA' set to premiere in 2017
P.O.S. Trinidad (Sonique Solutions) – In this current era where Caribbean nations have collectively put tourism at the forefront of their efforts for economic stability, independent media & production company Fu Family Films is gearing up to take viewers on a fantastic voyage throughout the islands with its latest travel series entitled 'Mira'.
The first season of Mira will soon be aired within the region and will comprise 8 weekly thirty minute episodes. This new travel/tourism TV show promises to not only educate and entertain, but it will also explore the many unique facets and cultural nuances of the various Caribbean destinations visited and provide viewers with that 'great escape'.
The premise of Mira follows host Kezel Jackson Cruickshank as she arrives in a new country each week with only 3-4 days to show viewers the very best of that country in terms of resorts, accommodation options, cultural landmarks, natural wonders and nightlife.
Kezel, a native of Trinidad & Tobago, has a background as a broadcaster and a tutor in Sociology and Caribbean Studies as well as a passion for cultural awareness and travel.
She harnesses these experiences as she presents this epic journey while balancing her duties behind the scenes as managing director of Fu Family Films.
Fu Family Films takes a holistic approach to film and has provided graphic, animation, music video and commercial production services for top regional entertainers, retail and corporate entities and has even created content for the Caribbean arm of the Rio 2016 Olympics which was aired on ESPN, in addition to several key media outlets in the region.
Kezel and her Fu Family Films team endeavour to use this show as a medium for positive social change as it pertains to regional expression and appreciation for its cultural heritage.
She shared, "This show is a celebration of culture, diversity and geography. Every country has a tale to tell, a story that makes it authentic. This is no ordinary travel show; we aspire to bring the Caribbean's distinct melting pot experience to viewers locally, regionally as well as in international markets beyond the borders of the Caribbean Diaspora."
Most notably, Mira's producers have guaranteed excitement in each episode, as unlike the typical Caribbean travel magazine show, viewers will get to see the host and crew actually getting hands on, fully engaged and often down and dirty in several fun activities and wild adventures offered in each location.
More than just a creative catalyst for the improvement of domestic, regional and international tourism, Mira will also serve as a platform for strategic promotional and branding efforts for various destinations, tourism authorities and hospitality stakeholders.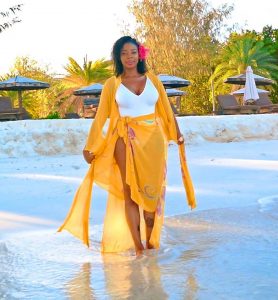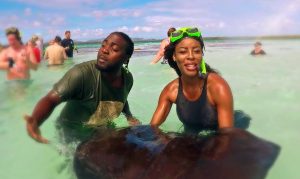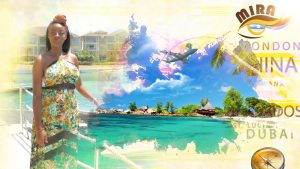 To have your country, business, hotel/resort or customer oriented service featured during episodes of 'Mira', please email: fufamilyfilms@gmail.com
For more information on the new series 'Mira' please visit: www.fufamilyfilms.com/mira/