VP RECORDS CELEBRATES AND REMEMBERS DENNIS BROWN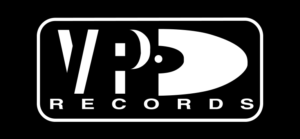 Today VP Records remembers and celebrates "The Crown Prince Of Reggae" Dennis Brown Birthday. His birthday also marks the first day of Reggae Month and Black History Month.
Brown, known as one of the most influential vocalists among reggae musicians was also famously noted to be Bob Marley's favorite singer. He was a spokesman for the people of Jamaica and the diaspora and his message is as vital today as when these songs were first recorded. His voice and his music are still in the hearts of many.
In 2016, VP Records released "We Remember Dennis Brown" with covers by Marsha Ambrosius, Christopher Martin, Romain Virgo, Jah Cure and more. His iconic status and pivotal place in the history of reggae music is highlighted by the range of artists and power in the musical selections on the album. The project blends romantic love songs and ballads with roots and revolutionary songs made famous and (mostly) written by Brown. This title joins over ten previous releases celebrating Brown under the label and its imprints over the years.
For this special occasion, VP has offered 10% off everything Dennis Brown in the special artists section. A coupon code is needed at the end of checkout (below), and is for one day only (ending Feb. 2nd)