Jah9 "Feel Good" Single Out Now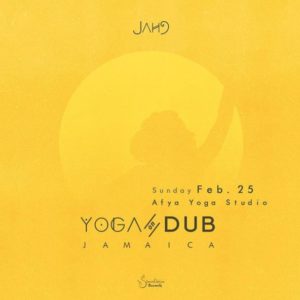 Jah9's new single "Feel Good" is now available for streaming and download everywhere. The song which premiered on YouTube and Soundcloud was released commercially on Friday January 26th. Produced by Clive Hunt, "Feel Good" is a soulful track that introduces a new sound to the reggae roots and dub songstress who is currently working on a full-length album following 2016's "9".
The song which states "Things that make your body feel good" in the melodic hook puts an emphasis on the notion of self-love and self-care. "We must examine the things we put into our bodies and minds and ensure that they add value and do not take away our strength and peace," said Jah9 on the meaning of the lyrics. "In a time when people feel so disempowered by the realities they face and perspectives they hold… I find it medicinal and cathartic to focus inward," continues Jah9. "Breathe deep. Nourish yourself. Stretch your muscles. Rejuvenate your mind. Stay hydrated… seemingly simple things can make all the difference in the quality of your day to day. The revolution must happen within first."
Jah9 will be hosting a Yoga on Dub event on Feb. 25th 2018 at Afya Yoga Studio in Kingston, Jamaica. A certified Kemetic Yoga instructor, is an advocate of overall wellness with powerful messages of healthy living throughout her music. The Jamaican-born singer-songwriter, poet and producer is also passionate about arts activism and women's rights.
2017 had Jah9 on tour with Chronixx on his well-attended Chronology tour as well as a West Coast Tour in May. Following an exclusive pressing for Record Store Day in April, she released "Mad Professor Meets Jah9 – In The Midst Of The Storm" globally this past September. The album featured nine new dub versions of the authentically soulful and lyrical tracks on Jah9's album "9" mixed by legendary dub engineer Mad Professor and written and executive produced by Jah9.J