Versatile celebrates another successful "Beach Cawvinz"
Versatile celebrates another successful "Beach Cawvinz"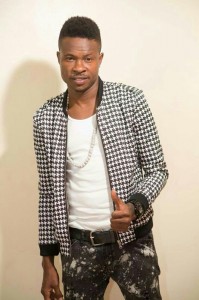 Thousands of patrons turned out to Shan Shy Beach Portland last week for the annual event Beach Cawvinz put on by popular dancehall artiste Versatile. Over the years the event has been a very successful one pulling out crowds of over 3,500 and this year was no different.
The "Nah Be Ungrateful" artiste expressed how grateful he was with the turn out and support from all his fans.
"The support was great! Everybody come out and support mi party although it was in my hometown and outside of Kingston.People come from east, west, north and south to support mi party and mi happy for the turnout. The vibes was great, the party shot and the people dem enjoy themselves."
The event featured excellent performances from Aidonia, Popcan, Bramma, J Capri, Chi Ching Ching, The Bigship family just to name a few and Versatile himself who gave a staggering performance unlike no other.
"The party did fully Cawv! Di artiste dem mash up di place and next year Beach Cawvinz is going to be even bigger and better!" Said a vibrant Versatile.
Versatile also shot the video for his new single "Party Yah Nice" on the Beach Life Rhythm produced by E5 Records which was perfect because of the beach vibes.
The unquestionably talented deejay has been working on a number of projects that so far has been creating waves in the dancehall.
"Mi never stop work, di Road Cawva always a cawv street." Mi have a whole heap of new projects that soon touch road, so mi want the whole of Jamaica to look out for them."
Versatile will be taking the initiative to give back to the BoundBrook Primary school, his past school in his community. He will be donating two brand new computers for the school just in time for the new school year.
"It is always a good thing to give back to your community this year mi decide to give back two computers to mi past school."
To keep up with Versatile, You can follow him on Instagram and on twitter @versitileami.