Treajah Isle Records and Gifts Declares June 30th, 2018 Vinyl Day!
Treajah Isle Records and Gifts has declared June 30th as Vinyl Day!  To celebrate the nostalgia, the store will give lovers of vinyl a free DJ concert in the heart of Toronto's 'little Jamaica.'  Fans will be treated to exclusive sets by Natty B, Noble Works featuring Iney Roots, and Selector Dre from City Links Sound while getting their exclusive copies of Damian Jr. Gong Marley's album Stony Hill, and Chronixx's album Chronology!
Building on the upsurge in vinyl purchases over the past 2 years, Treajah has built an online portal that allows people to find rare and exclusive vinyl copies of singles and albums.  Since www.Treajah.com was launched in April 2018, the site has sold out of inventory regularly, shipping orders to customers across Canada, the US and the UK.  Store owner Chozen said "there is definitely a market for vinyl and our sales prove that.  Adding Jr. Gong, Chronixx, Gregory Isaacs, Bob Marley and the soundtrack for Rockers to our catalog helped to boost sales and increase traffic to the store."
As June 30th has been declared 'Vinyl Day,' live DJ sets will be performed by Natty B, a Toronto favorite and host of the popular show Zion Train.  The popular figure said "It's been a while since I played music for fun in Toronto.  I think the people will feel a joy when they pass through."  Iney Roots from Noble Works Sound joins the event with their international reputation from their years of promoting Sound System culture in Toronto at Harlem Underground.  While at his recording studio in Scarborough, Ian said "some of the best music was recorded on vinyl so we're going to bring out some classic cuts and hold a positive vibration!"
Music sets will be performed from 2pm to 6pm and will include Reggae, Dancehall and Roots; DJs and selectors are invited to come down and spin a set.  The Treajah Isle vinyl exchange will be open, so collectors can sell pieces from their vinyl collection or buy pieces from the store or fellow vinyl lovers!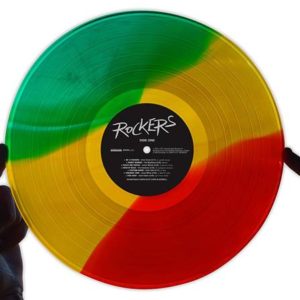 About Treajah Isle:
Treajah Isle Records and gifts is located at 1514 Eglinton Ave West.  They provide the community with music as well as a library of books on African history, herbal remedies and educational books for children.  They recently added clothing and jewellery to their product offering which is also available on their website.