"Phantom Dancehall" Digital Release 6/22
"DJ Spooky Presents Phantom Dancehall" by DJ Spooky, born Paul Miller will be released digitally on VP Records this Friday June 22nd. This follows the vinyl LP release on Record Store Day this past April. Marking the launch of the release, DJ Spooky did a project performance Wednesday 6/20/18 as part of ADA Music's 25th anniversary extravaganza event at the Bowery Ballroom in New York City.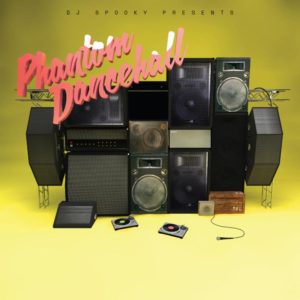 Recognized as an innovator, for expanding the boundaries of musical genres through his work in hip-hop, Jazz, Classical and reggae, his music demonstrates a fluid ear and an adventurous spirit. His latest album is a new foray into the worlds of electronica and reggae, composed of nine, primarily instrumental pieces with looped or layered samples over original beats and progressions that carry the listener to a new place – "Phantom Dancehall."
The vinyl album debuted on the market as an exclusive Record Store Day offering, released April 21. The same day he did a live in-store all vinyl DJ set on April 21st at the famous Halcyon record store for their annual Record Store Day event at 74 Wythe Ave, in the Brooklyn neighborhood of Dumbo. He also did an album launch party at The Output in Williamsburg, further growing his already huge fanbase in the city of Brooklyn.
Mining the VP Records' catalogue of masters, Spooky and counterpart Stephen "Apple Juice Kid" Levitin, blend classic reggae and Dancehall tracks from producers Henry "Junjo" Lawes, Bobby "Digital" Dixon and Lloyd "King Jammy" James among others, with original beats and dance grooves, each track is a journey into sound.
The album was co-produced by DJ Spooky and Apple Juice Kid and includes the work of vocalists Walshy Fire and Sanjay, keyboard work by Alex "Fourth Shift" Thompson, with mixing work by Colin "Bulby" York. The first track released to radio and clubs is "Enter The Arena (feat. Walshy Fire).
"Reggae has been at the root of many projects I've created in the past" said Miller about the project, "this is about adding to the musical references used in Dancehall, while highlighting the consistent influence of reggae and Caribbean flavor in pop, dance and street music."
"I like what DJ Spooky has done with reggae, remixing and sampling in the past," Said Chris Chin, CEO of VP Music Group, "this record expands on that work by referencing some of the major producers of the Dancehall era, giving this project a contemporary sound and real reggae roots."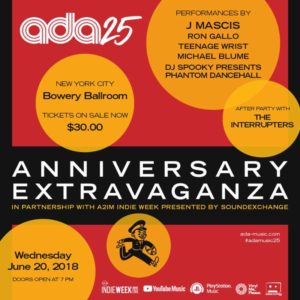 DJ Spooky has worked across genre's with artists such as Yoko Ono, Metallica and Chuck D. Along with this album release he will soon be releasing his first blockchain album, "The Invisible Hand" commissioned by SingularDTV. As a multimedia performer he has had works in "Rebirth of a Nation," "Terra Nova: Sinfonia Antarctica," and "Seoul Counterpoint". Beyond music, DJ Spooky is also a journalist, author and philanthropist. As a journalist, he is the editor of Origin Magazine and has been published in The Village Voice, Artforum, The Source and more. A published author, he released his fourth and latest book "The Imaginary App" in 2014, published by MIT Press. Spooky's work has resulted in many accolades and accomplishments including the recent Hewlett 50 Arts Commission Award, to support the creation of "Sonic Web".