Tommy Lee's Guzu Musiq & 21st Hapilos presents "Sparta HITS" & "Uncle Demon LP"
Undoubtedly regarded as one of dancehall most controversial artist, Tommy Lee Sparta has managed to deliver a slew of hits, and remain constant on local and international charts. The artist who hails from one of Jamaica's most renowned crew "Portmore Empire", got his start under the leadership of international billboart chart topping artist Vybz Kartel. Tommy Lee has been a controversial figure in dancehall due to his self-described "Gothic Dancehall" style, yet dancehall music lovers around the world, have become fans and kept the artist topping the charts.
Tommy Lee's own Guzu Musiq label and 21st Hapilos will be releasing "Tommy Lee Sparta HITS" and "Uncle Demon LP" on itunes April 30th, 2013 via 21st Hapilos Digital. The albums will feature some of Tommy Lee's biggest and most successful hits produced by such famed producers as Guzu Musiq, Icon, UIM Records, CR203 and more.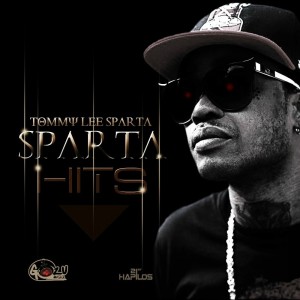 "Tommy Lee Sparta HITS" Track Listing:
1. No Love – Hype Records
2. Original F*ck Song featuring Stylish – Dinearo UIM Records
3. Tommy Lee featuring Tabeta Cshae Sparta – Spartan Angel – UIM Records
4. Party Non Stop – Wild Bubble riddim – CR203/ZJ Chrome
5. Nuh Fear Dem – Que Da Wiz
6. Me Nuh Tek Dis – Stashment
7. Sparta Story – Que Da Wiz
8. Buss A Blank – UIM Records
9. In Da Nite (we b rollin) – Cobe KNetwork Ent
10. Stocking Up The Paper – UIM Records
11. Captain Sparta – Tommy Lee's Guzu Label
12. Blood Bath feat Vybz Kartel – Yard Vybz
13. Psycho – Electro dance remix – Icon & UIM Records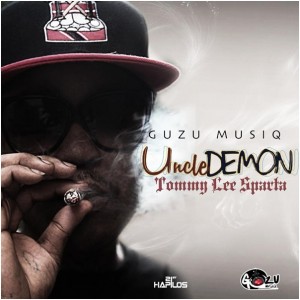 Tommy Lee Sparta "Uncle Demon" Track Listing:
1. Bun Nu Nu – Claims Records
2. Psycho – UIM Records
3. P*ssy Mechanic – Good Good
4. Uncle Demon – Dinearo UIM Records
5. Tom & Jerry – UIM Records
6. Some Boy – Young Vibez
7. Dem Nuh Bad – Good Good
8. Gal Yuh Eva Clean – UIM Records
9. Lyrical Bomber – Head Concussion
10. Gal Gi Me Wine – SoUnique
11. Let Me Put It In – UIM Records