Steele nominated for 2015 Canadian Juno Awards
Steele nominated for 2015 Canadian Juno Awards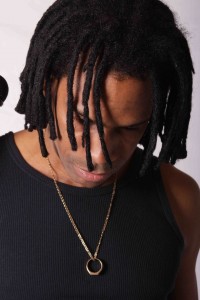 Reggae artiste Steele has been nominated in the Best Reggae Recording category for the 2015 Canadian JUNO awards for his single Hold On Till I Die.
Commenting on his song making the cut Steele expressed gratitude for being recognized by his peers for the work he has been doing.
"The JUNO is the most recognized music award in Canada so that's huge. While it's quite humbling to receive this, it's also very important for me to remain grounded and focused, always remembering that an award does not guarantee career success, at the end of it all you're remembered by the works you've done," the singer born Mark Steele said.
As he chalks up yet another achievement for his music he said his ultimate goal is to be like the greats – both past and present as he continues to churn out good music creating his own legacy.
Nominated in the same category with the Steele who hails from the parish of Hanover are Esco Levi with Welcome to The King, Kirk Diamond – Love Inna Wi Heart, Mikey Dangerous – Wake Up and Tasha T with Real Talk.
Even as he celebrated his nomination Steele is taking time out to recognize those who weren't "To the artists who were not nominated this time or those who have never received an award of any kind, don't feel discouraged just keep pushing your music forward."
The awards will take place in Hamilton on March 15.