Seanizzle Drops Soca Riddim
Soca meets dancehall once again with the February 2 release of the track Roll It. Produced by Seanizzle Records, the track features dancehall artiste I Octane and soca artiste Bunji Garlin.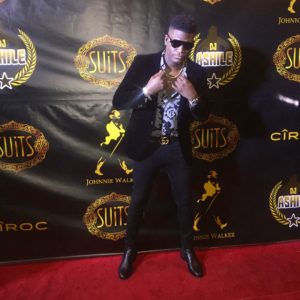 "In 2016, Octane did a collaboration with Bunji Garlin and so I met him through that project. So when I gave Octane the riddim for this new project, he said we should use Bunji to capture the Caribbean flavour, and the rest is history," explained producer Seanizzle about the collaboration.
Roll It is definitely set to be a hit for the soca season – a cool fusion of soca and dancehall with a little afrobeat in the mix. The easygoing lyrics mixed with the rhythm create a chill, fun vibe that any dancehall or soca lover can enjoy.
Seanizzle is no stranger to hits, as the producer boasts a list of accomplishments over the course of his career. From a teen selling dancehall mixtapes to his friends to becoming one of dancehall's most prominent producers, Sean "Seanizzle" Reid embodies the saying "talent is meaningless without passion." With a burning desire to create something great through music, Seanizzle Records was born in 2006. Since then, the producer has worked with acts such as Beenie Man, Khago, Fambo and Elephant Man.
As he describes it, his music style is happy, vibrant and unpredictable and he also tries to maintain a unique sound. He's the master behind hits such as Rasta Party with Bugle, Look At Me Now with Konshens and the breakout 8 track One Day Riddim which includes I'm Ok with Beenie Man and Nah Sell Out with Khago.
At the moment, the producer is working with more Caribbean acts to create more hits on the same riddim as Roll It. His new album, Music My Way Part 2, is also in the works. Set to be released in the summer, this is the follow-up to part 1 which was released in August 2015.
Roll It is distributed by Zojak Worldwide and is available for purchase and streaming on all digital platforms online.