New Song Release by David Kirton 'I Won't Forget'
David Kirton carries Barbados with him wherever he travels.  "Barbados is where the stories of my music are from, when I share a piece of me, I share a piece of home". His new single 'I Won't Forget' fills a space held close to our hearts. A space reserved for works of art, poems and songs, Universal values  that speak of tradition, love, history and ways of life held dear for generations.
'I Won't Forget' was recorded in Barbados at Canefield Studios, a mere 200 yards from the Newton Slave Burial Grounds adding another element to the emotional connection Kirton has with the song.  The song delivers a poignant hopeful tone that embraces steady percussion rhythms, trails of steel pan, guitar tones echoing voices in the ocean and Kirton's sandy, warm uniquely bajan voice.
Kirton's  inspiration for the song is simple, "It's important to have a sense of belonging, feel a sense of community. Moving from my little island to the big city of Los Angeles in 2005 , I quickly realized that my roots and memories of home were the driving force behind my ability to remain unique and relevant among the thousands and thousands of working musicians".
Kirton is currently finishing his (5th) album, recording in Barbados with various producers and Jamaica, with Mikie Bennett. His songwriting progression has been steady and thoughtful, "Over the years, it has become a lot easier to dig deeper and be more personal with my song topics, going beyond safe, allowing myself to be uncomfortable if necessary, just go places where the music takes me".
'I Won't Forget' is written,  produced and performed by David Kirton, Neil Newton; bass and engineer, Stefan Walcott; keyboards, Jermone Waithe, David Kirton and Marley Kirton; guitar, Andre Forde; Steel Pan, Te' Amir Sweeney; percussion and was mixed by Andrew Denny. CRS Music and Media is the digital distribution partner.   A music video is in final stages of  production and will be released in the coming weeks.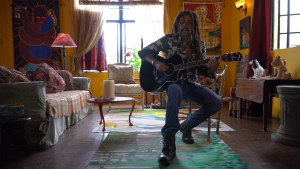 'I Won't Forget'  will be available on all major online stores from Friday, 28th October.
Previous David Kirton  releases; Stranger, Modern Roots, Time for Change and Island Songs for Children.
Photo Credit: Richard Grimes