Natural Black – ***EPK***
Reggae artist Natural Black carved his niche in the genre over a decade ago, with profound music and prolific lyrics that uplift fans far and wide. His resilience has been tested and demonstrated over the years, and he maintains his extraordinary ability to capture the attention of a massive and diverse array of music lovers, worldwide.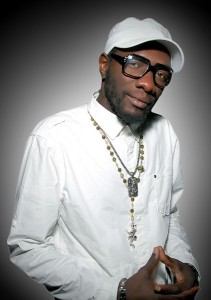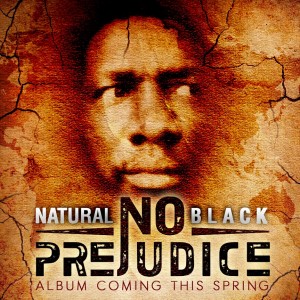 Born Mortimer Softley in Georgetown, Guyana, Natural Black migrated to Jamaica in 1995, in hopes of realizing his dream of becoming a reggae singer. "Coming to Jamaica was natural," he reveals, for he epitomizes the inherent culture of reggae. "Like life, reggae music inspires and gives the artist an opportunity to express oneself fully, regardless of the issues highlighted."
Possessing a distinctively smooth, mellow voice, Natural Black reaffirms his solid stance on the forefront of the roots and culture movement. His socially-conscious messages and passionate pleas, for wrongs to be made right and justice for the poor and oppressed, are trademarked in his songs, and indeed, remain relevant today.
Propelling to international fame with his breakout hit "Far From Reality" in 2006, he has amassed 13 full-length albums to date and is back in the studio working on a slew of new singles for his 14th album. He cultivates his soulful sounds working alongside the top hitmakers in reggae music, including Donovan "Don Corleon" Bennett (who produced his smash "Far From Reality" on the Seasons Riddim), King Jammys, Organic, 5th Element, Rootsdown, In The Streetz, Lustre Kings, Harmony House, Digital B, Lion Paw, Big Yard and No Doubt, among others.
Natural Black's artistic flair and melodious style have garnered him a global fanbase and keep him very much in demand for shows, at home and internationally. He has performed on stages across Europe, the United States and the Caribbean, and has toured extensively, spreading the sweet sounds reggae to sold-out audiences, from his homeland in Guyana to Switzerland, Austria, France and Italy. He has headlined the prestigious Brooklyn Music Festival and Irie Jamboree concerts in New York, and has also performed on all the major reggae festivals in Jamaica, such as Sting, Reggae Sumfest, Rebel Salute and East Fest, to name a few.
Natural Black charges into 2013 with four new singles – "I'm On My Way," "Natural Chronic," "Who Cares For Me" and "Party Truck" – all conscious reggae anthems that bring the gifted artist full circle back to his original roots, following a brief stint as a dancehall deejay from 2011 to 2012; he was dissatisfied with his lifestyle and did not feel he was adequately living as a Rastafarian should. So, like he preaches through his music, he has cleaned up his act and now returns to what is true to him, much to the delight of his fans, and indeed, reggae lovers everywhere.