Fadda Moses Says Global Village Makes EVERYONE Have A Say As Politics Takes Centre Stage
Port-of-Spain, Trinidad ———- No matter what's happening at any particular time in the Caribbean, the region's entertainers continue to deliver music and energy, constantly uplifting the spirits of supporters near and far. In Trinidad and Tobago, politics is the order of the day. The country's general election is merely three weeks away and tensions are high on the two sides of the political divide, but one entertainer says the people must remember the need to maintain the love, and enjoy each other's company, no matter what.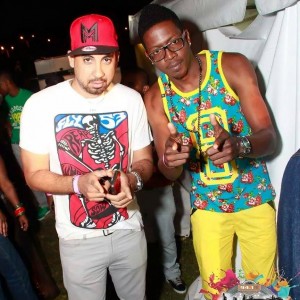 "Sometimes we get caught up in the hype but there's life after the election and we all have to live together when it's all said and done," says dancehall and soca artiste, Fadda Moses. He's been taking it all in, assessing the news and the messages of persuasion being touted by the main political parties and their representatives, but for Moses, music keeps life sane. "I just released a song that really has nothing to do with politics but my hope is that amid all the stress of the season, people will have moments to de-stress and enjoy being together and listening to the music our artistes deliver to help them unwind."
A youth voter no doubt, Moses says he knows the value of his vote and he understands the value of being informed. "I would encourage everyone to have an idea of all that's happening around them. We live in a global village and just like I can share my music with millions across the world with the click of a mouse, so too, every young person can get information on all that's happening to make better decisions when it comes to voting in the election in Trinidad and Tobago- decisions that will impact our lives," said the Chaguanas native.
Earlier this month in T&T, Moses shared his music with audiences in Arima and along the North Coast at two major events promoted by two separate radio stations. His stage skills are prolific, no doubt, but he aims at bettering himself every step of the way- honing his craft and becoming a household name in the region and one day, overseas. "That's kind of how I think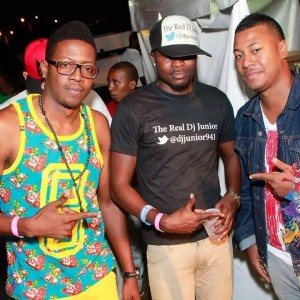 we would like our politicians to be. The people want to see improvement in the politicians' efforts every step of the way- efforts that would essentially benefit everyone and not just some," said the artiste who released, 'Twerk', just a couple weeks ago. He's kept his word to release new music every month in a bid to maintain consistency.
A father of two young children, Moses is one of Trinidad and Tobago's cultural representatives and he says no matter how the election poll ends up, he would like to see more being done by the government to diversify the economy. "There's a lot to invest in, in Trinidad and Tobago. The youths in this country are really amazing. Sometimes we just need to look a little closer at what's around us. I'm looking forward to good governance, no matter who wins next month," he said. Focused on his personal mission to share good vibes and bring joy to the hearts of people everywhere using his God given talent, Moses says, "Life is a song, you've just gotta sing it!"
For more on Fadda Moses and his musical journey, follow him on his social media networks, Twitter, Facebook and Instagram @FaddaMoses.