Media Alert: Olatunji 'Awakening' Debuts at #9 on Billboard (MUSIC INSIDE)
July 14, 2016
FOR IMMEDIATE RELEASE
New York, NY (FOX FUSE) – Soca star Olatunji Yearwood makes a global splash on Billboard with his electrifying debut album Awakening, now available worldwide from all major digital retailers (released July 1, 2016), from FOX FUSE. Awakening debuts at #9 on the Billboard Reggae Albums chart, for week of July 23, 2016.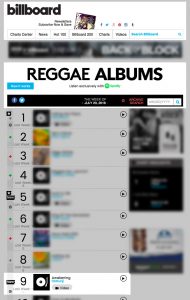 Awakening also peaked at #8 on the iTunes U.S. Reggae Top Albums chart, at #4 on the iTunes Trinidad and Tobago Reggae Top Albums chart, and garnered coveted features on the iTunes U.S. homepage, iTunes Trinidad and Tobago Reggae Section, as well as the the iTunes U.S. Reggae section, where it also scored a top banner, placing Olatunji and soca music in the mainstream spotlight.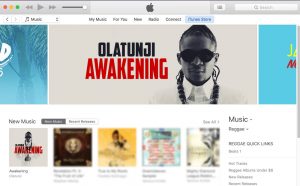 Boasting 17 sizzlers that include long-time favorites and new hits, this collection of classics epitomizes the rebirth and awakening of Olatunji's musical journey. "I give thanks to all my supporters worldwide, for all the love and support they've shown me on this journey, which helped me get from the Soca Monarch stage all the way to the Billboard charts," states Olatunji.
In addition to AfroSoca blockbusters "Ola" and "Oh Yay," this definitive collection overflows with massive crowd favorites, including the groovy gems "Seasonally," "Weekend" and "Call Me," EDM party anthems "OLTL (One Life To Live)" and "Herbalistic" – both featuring System32, and the Indian, chutney-spiced "Wining Good (Bharatiya Larki)." "Where I'm From," featuring soca king Machel Montano, and "Oh Yay (Remix)," featuring Nigerian pop star Runtown, add even more star power to the thrilling track list. Caribbean production heavy-weights pool their world-class talents for this soundtrack of the summer, including AdvoKit Productions, Stadic Music, Wetty-Beatz Productionz, Anson Productions, System32, Nu Generation Studios, Zig Boi Music, StarBlu Entertainment, 1st Klase Records and MillBeatz Entertainment. The official music video for "Ola" was recently shot on location in South Africa and will premiere soon on VEVO.
Olatunji aptly teamed with the world's largest soca label FOX FUSE, for his premier global studio effort. "We envisioned Billboard and global success for Olatunji, and we are so thrilled to help make this happen for him," states Rhona Fox, Founder of FOX FUSE. "It's our pleasure to work alongside such an eclectic artist to expand the soca genre and its reach around the world," adds Zack Cohen, CEO of FOX FUSE. Awakening solidifies Olatunji as an international Caribbean music ambassador, and this arsenal of hits is bound to ignite playlists worldwide, just as it is currently impacting the Billboard charts, thereby securing Olatunji his rightful place in the global spotlight.
For more information on Olatunji, follow his daily moves at Facebook.com/OlatunjiMusic, Twitter.com/OlatunjiMusic and Instagram.com/OlatunjiMusic. Please direct all media inquiries to the FOX FUSE Publicity Department at 1-212-300-3813 or contact@foxfuse.com.
TRACK LIST
1. Ola
2. Seasonally
3. OLTL (One Life To Live) Featuring System32
4. Wining Good (Bharatiya Larki)
5. Wa Do
6. Herbalistic Featuring System32
7. Bang! Bang!
8. Bam Bam
9. Wha Yuh Drinkin?
10. Oh Yay
11. Call Meh
12. What We Know
13. With Meh
14. Where I'm From Featuring Machel Montano
15. Tadow
16. Oh Yay (Remix) Featuring Runtown
17. Weekend