Jamaica BACCHANAL CARNIVAL LIFTS OFF AT THE APPLETON LAUNCH PAD
When I drinking gal you know that I'll be flying with you… It's hours after hours when I whining with you, I can't done when we drinking rum." – When we Drinking, Rikki Jai
Friday, March 2, 2012; Kingston, Jamaica: Bacchanal Jamaica 2012 officially launched off the ground last Friday night with an out of this world experience revellers will be talking about all season long! Lift Off, one of the largest opening nights in Bacchanal's history, started off the 2012 theme: Future Shock with a big bang! Appleton Special, a major sponsor of Bacchanal Jamaica for over 10 years, turned up the heat this year providing its Bacchanalists with premium rum specials like Mug Madness, a bottomless mug for only $1,000, keeping patrons wet for all six hours of revelry. Appleton also offers their Main Bar with the Appleton VIP sky lounge, the aptly named Appleton Launch Pad right upstairs.
Over 3,000 socaphiles came out to gyrate the night away in the futuristic Mas Camp to Trinidad's own DJ Back to Basics and local soca 'Baddist' DJ Bambino in the new, bigger Mas Camp at Stadium North. Michael Ammar, Director of Bacchanal Jamaica, officially welcomed all the revellers, which included State Minister for Tourism and Entertainment, Damian Crawford to the opening of Bacchanal Carnival Mas Camp 2012.
And in keeping with the futuristic décor resonating all around the venue, patrons had an opportunity to interact with the sexy Appleton astronaut girls, while Appleton VIP's could take a space age photo as an astronaut in the Launch Pad.
Cecil Smith, Marketing Manager for Rums, explains the vibe: "Appleton allowed revellers to immerse themselves in the future shock theme of Bacchanal 2012, by allowing them to blast off from the Appleton Launch Pad with colourful cocktails and a great vibe."
"Week one was a high energy event and our booth had a consistent number of revellers hanging out and enjoying our Appleton cocktails. The energy and vibe was positive and the people loved our futuristic light display."
Appleton has made another commitment to ensuring that its Bacchanalists have an even better time tonight on their sponsored night, when they bring Kes The Band, one of Trinidad's biggest soca acts, to keep up the "Wotless" vibe and show the ladies the "Precision Whine". And just for the special occasion, Appleton Jamaica Rum will start the party early tonight as the first 250 revellers who enter the MAS CAMP receive: One (1) FREE Appleton Drink + an Appleton MUG to party the night away With Kes The Band – Courtesy of the Official Spirit of Bacchanal Carnival: Appleton Jamaica Rum.
Appleton is also a major sponsor of other Bacchanal events this season, such as Beach Soca on de Sandbar, Jouvert and of course the main event, the Bacchanal Road March, where loyal Appletonites can "Go Dung" and do their "Last Lap" in the bright yellow and gold Galactika costume, perfectly complementing their amber drinks. Revellers cant done when they drinking Appleton Rum!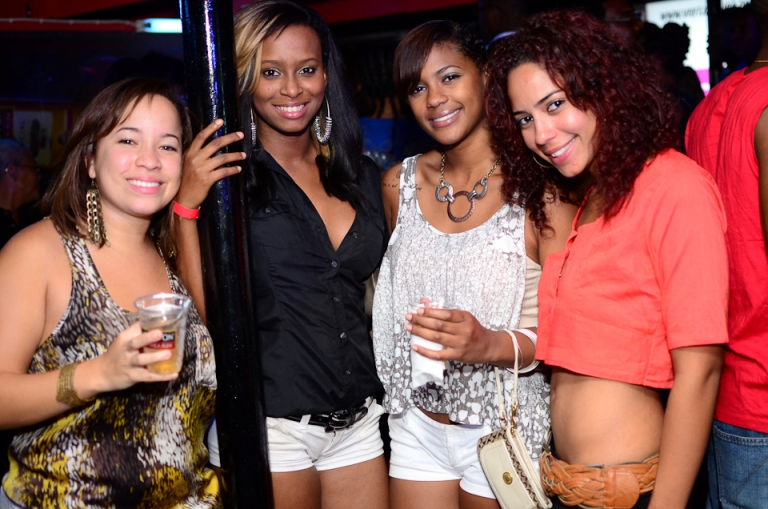 "