Jah9's Yoga on Dub Series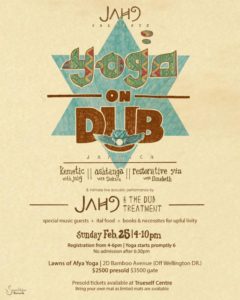 Jah9, a certified Kemetic Yoga instructor and advocate of overall wellness, will be hosting a Yoga on Dub & Tea event at Ivy Pep Academy in Atlanta tonight. This follows the launch of her Yoga on Dub series that premiered yesterday on YouTube. In association with Bob Fest Atlanta, the event will begin at 7:30 pm and will include a light vegan meal and tea after. Tickets can be purchased here. Jah9 will be performing at the Bob Fest on Friday the 16th along with Sa-Roc at the Shrine of the Black Madonna in Atlanta. Tickets can be purchased here.
Jah9 will also be hosting a Yoga on Dub event on Feb. 25th 2018 from 4-10pm at Afya Yoga Studio in Kingston, Jamaica. Patrons will enjoy special music guests, ital food and books and necessities for upful livity.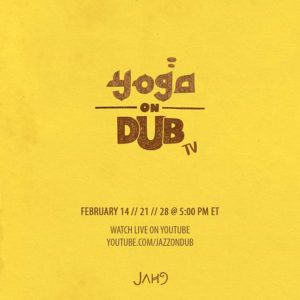 If you are unable to attend, get your own Yoga workout on with Spotify playlist: Dub for Your Head.
In addition to this exciting yoga platform she is creating, the reggae roots and dub songstress' new single "Feel Good" recently became available for streaming and download everywhere. Produced by Clive Hunt, "Feel Good" is a soulful track that introduces a new sound to the reggae roots and dub songstress who is currently working on a full-length album following 2016's "9".
2017 had Jah9 on tour with Chronixx on his well-attended Chronology tour as well as a West Coast Tour in May. Following an exclusive pressing for Record Store Day in April, she released "Mad Professor Meets Jah9 – In The Midst Of The Storm" globally this past September. The album featured nine new dub versions of the authentically soulful and lyrical tracks on Jah9's album "9" mixed by legendary dub engineer Mad Professor and written and executive produced by Jah9.