Jah Cure Signs To VP Records
JAH CURE SIGNS TO VP RECORDS
New Album The Cure Slated for Spring 2015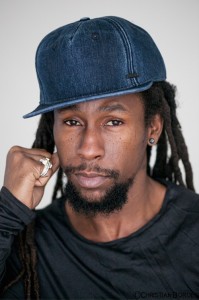 Jah Cure, the Jamaican singer who has long been recognized as one of reggae's greatest voices, inks a new deal with VP Records to release multiple albums, including The Cure slated for Spring 2015.
Jah Cure expresses his enthusiasm about signing to the label. "It is time for me to sign with an official company. VP is the largest distributer of reggae music and that is a fact, so I am happy to say I am in the best place right now for me. I look forward to build together and feel and sense good things to come," he says.
The artist has a history with VP Records. He released two albums – Freedom Blues (2005) and True Reflections…A New Beginning (2007) – with the label, but was not officially signed as an artist.
VP Records is thrilled to finally have the reggae icon on their roster. The company's A&R, Neil Edwards, mentions that he has "worked with Cure for over 13 years now, so this has been in the making for some time." He continues, "Cure's sound is so unique. It resonates with roots reggae listeners and r&b lovers alike."
The highly anticipated LP The Cure will be a return to roots reggae and lover's rock with pop fused elements. Consisting of production from the island's legendary Clive Hunt and Llmar "Riff Raff" Brown (amongst many others), the collection will feature Cure's brand new singles as well as current hits like "Rasta," his John Legend cover "All of Me," That Girl" and "Life We Live."