Introducing 'A New Day' – New Single Release – JARED
IT IS A NEW DAY FOR JARED
Castries, Saint Lucia – September 26, 2016 – 'A New Day' is the latest single track and video recording being launched by Jared featuring Wilburne.
Earlier in 2016 Jared who is a Gospel Rap/Hip Hop Artiste, was introduced to the public with his track 'Break the Glass' with a video of the same title, which has received much airplay and viewed on all television channels in Saint Lucia.  He has been ministering island wide at concerts and churches including his home church, La-feuille Pentecostal.
Jared is a young singer/song writer who is determined to make his mark in the music industry through the Gospel genre and specifically relating to the youth.  He is a professional teacher at the R C Boys Primary School with the focus on imparting knowledge to his students.  This passionate young and upcoming artiste can be described as selfless, as he is always thinking of how he can assist and motivate others.  Therefore his lyrics reflect the same.
On this "feel-good" kind of song and video Jared is joined by Wilburne who is a Gospel Songwriter R&B/Reggae Recording Artiste who made his debut solo performance at the NCF Telethon 2011. He has been performing island wide ever since then. He has recorded multiple tracks two single tracks that are well known titled 'Wanna Know' and 'Your Love' with a videos of the same titles.
'A New Day' was written by Jared and Wilburne and Produced, Mixed and Mastered by Safros Joseph and Rawle Alcide of Life Worship Studio.  The music video was Produced by Pierre Chester of Odd Cabin Entertainment.  This is an all Saint Lucian project including actors and supporters and coordination by Manager Nicola Marius.
'A New Day' will be performed live at the Victorious Artiste Launch Concert of Kia J on Friday September 29th at the Nazarene Church Grounds, where Jared and Wilburne will be featured artistes.
Both Jared and Wilburne are both very passionate for God and continue to spread love through their music.  They strive for excellence and hope that the public will recognize the effort taken by all involved to achieve this purpose.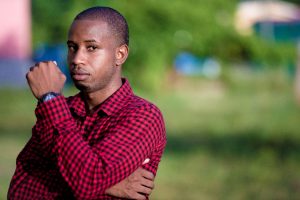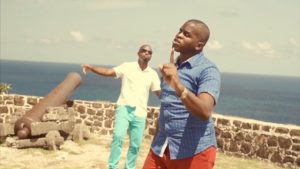 For additional information on the artiste and or schedule live or phone interviews please contact;
Manager Nicola Marius (758) 286-8569 available on Whatsapp or email – nicola_marius@hotmail.com