Fryktion Muzik Blazes with Wahjang Riddim and The Sauce Riddim
Fryktion Muzik ups the ante with two new compilations – Wahjang Riddim and The Sauce Riddim, both now available worldwide from all major digital retailers (released June 17, 2016), from FOX FUSE. Based in Brooklyn, New York-based Fryktion Muzik is helmed by St. Vincent and the Grenadines-born producer Ramón "Fryktion" McDowall. The studio has been churning out soca hits since 2007, and Fryktion added to his talents as an artist in 2009, and has been pushing the Fryktion Muzik sounds globally as a double-threat.
The Wahjang Riddim features soca sensations King Bubba, Problem Child and Sekon Sta, in addition to the instrumental, making for a four-track energetic, groovy soca compilation. King Bubba's "Calling In Sick" is already enjoying heavy radio rotation in Barbados, where the 2016 Crop Over season is underway, and the tune is perfect for hitting the fetes and roads on carnival day. Problem Child delivers "So Good" and Sekon Sta scores with "Night And Day," and both songs are racking up views on YouTube, with their audio-only videos.
Soca stars Patrice Roberts and Problem Child again team up with Fryktion Muzik for their new party anthems "Comfort" and "Friend Ting," respectively, on the The Sauce Riddim. The up-tempo, groovy soca riddim is short and sweet with the two tracks from the soca stars. They were previously featured on Fryktion Muzik's massive The Fete Life Riddim (released in May 2015 from FOX FUSE), which killed the airwaves during the 2016 Trinidad Carnival season, churning out huge crowd favorites "Money Done (Fete Out Money)" for Patrice Roberts and "For All Ah Dem" for Problem Child. Fryktion Muzik keeps them armed as carnival season picks up around the world, with these new soca sizzlers.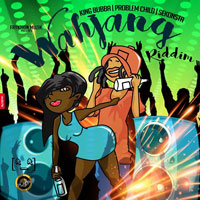 TRACK LIST – Wahjang Riddim
1. King Bubba – Calling In Sick
2. Problem Child – So Good
3. Sekon Sta – Night And Day
4. Fryktion Muzik – Wahjang Riddim (Instrumental)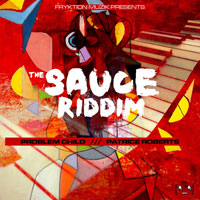 TRACK LIST – The Sauce Riddim
1. Patrice Roberts – Comfort
2. Problem Child – Friend Ting
Please direct all press inquires to the FOX FUSE Publicity Department at 1-212-300-3813 or contact@foxfuse.com.