Olatunji Drops Debut Album, Awakening
Trinidad and Tobago's shining star Olatunji Yearwood sees the international release of his highly-anticipated debut album Awakening, available worldwide from all major digital retailers on July 1, 2016, with pre-order available now, from FOX FUSE. Boasting 17 sizzlers that include long-time favorites and new hits, this collection of classics epitomizes the rebirth and awakening of Olatunji's musical journey.
"Awakening is monumental not only because it stands for my name, but it also signifies a pivotal point in my journey, as my music is now packaged in an album and presented to the international audience, for the first time," states Olatunji.
Olatunji exploded globally in 2015 with his AfroSoca hybrid smash "Ola," after winning the 2015 International Groovy Soca Monarch Competition and remains the very last International Groovy Soca Monarch champion, as the competition has since changed its format.
He delivered another AfroSoca earworm for the 2016 Trinidad Carnival season with "Oh Yay," which became the most popular soca track of 2016 – on radio, at fetes and festivals. It is also the most-viewed soca video on YouTube for the 2016 season, racking up over three million views and counting (even as an audio-only video), since its release on the global platform.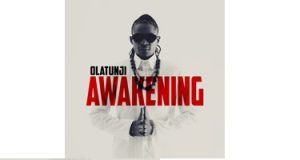 Please direct all press inquires to the FOX FUSE Publicity Department at 1-212-300-3813 or contact@foxfuse.com.