Emancipated Voices – New Generation of Caribbean Poets
Emancipated Voices – New Generation of Caribbean Poets
Reflections on 182 Years since the Formal End of Slavery in the British Caribbean
Three provocative, talented wordsmiths lead a celebration of self-determination, identity, place and purpose as the Caribbean Research Center at Medgar Evers College hosts the inaugural program of Poets & Passion – A Caribbean Literary Lime 10th Anniversary Season.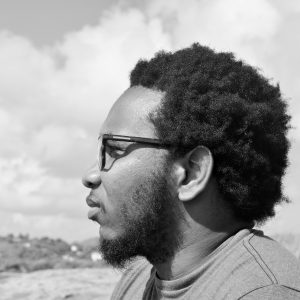 To commemorate the 1838 formalized end of chattel slavery in the British Caribbean the program features critically acclaimed poets, St. Lucian Vladimir Lucien, author of 'Sounding Ground', Samantha Thornhill from Trinidad & Tobago and author of 'Odetta: Queen of Folk', and Virgin Islander Tiphanie Yanique, author of 'Wife''.  These multiple award winning writers will take center stage on Wednesday, August 3 in a program of readings and discussion beginning at 7pm at the Central Brooklyn Campus of Medgar Evers College (CUNY), 1650 Bedford Avenue, Brooklyn, NY.
Emancipated Voices – New Generation of Caribbean poets echoes both the indomitable spirit of the descendants of those who resisted the institutions of slavery in the Caribbean and the struggle for social and economic justice throughout the Caribbean Diaspora.
Lucien has been featured at the Miami Book Fair and the Read My World Festival in Amsterdam.  Most recently, he was Writer-in-Residence at the University of the West Indies (Mona Campus).  Described as "a collection that is alive with its conscious tensions: between divergent family visions of respectability and revolt, tradition and modernity", Lucien's debut collection, Sounding Ground, was the winner of the 2015 OCM Bocas Prize for Caribbean Literature
Thornhill has curated and produced poetry videos for Russell Simmons' All Def Poetry and has performed her poetry internationally in a variety of contexts across the US, Europe, Africa, and the Caribbean. Formally a lecturer at The Juilliard School, her ode to the folk legend Odetta in picture book form has been published by Scholastics.
Yanique, a professor at the New School, is an award winning poet and novelist.  Her poetry collection, Wife, is the winner of the 2016 OCM Bocas Award for Caribbean Poetry.  Author Christian Campbell, describes Wife as an "urgent book in which each poem is a "blood wedding deftly express(ing) a tough ambivalence—the risk of intimacy, the utter strangeness of love".
A project of the Brooklyn-based Caribbean Cultural Theatre, Poets & Passion – A Caribbean Literary Lime platform has been a meeting place for Caribbean and Caribbean-American artists to share insights, creativity and heritage with immigrant audiences and the greater New York City community.  Designed for lovers of the magic of the written word, the platform has, over the past decade, featured over one hundred published writers in fiction and poetry in all the official languages of the region, Dutch, English, French; Spanish and related creoles.  Some of the more celebrated writers include Frost Medalist Kamau Brathwaite, Commonwealth Prize Winner Robert Antoni, and Man Booker Prize Winner Marlon James.
Other writers to be featured during the 10th Anniversary Season include novelists Elizabeth Nunez (Trinidad), Olive Senior (Jamaica); Bernice McFadden (US/Barbados) and children's book author, Carol Mitchell (St. Kitts).
For additional information and reservations for Emancipated Voices – New Generation of Caribbean with Vladimir Lucien (St. Lucia), Samantha Thornhill (Trinidad & Tobago), and Tiphanie Yanique (Virgin Islands) contact Caribbean Cultural Theatre: 718-783-8345; Caribbean Research Center: 718-270-6218 or
Consulate General of St. Lucia: 212-697-9360 ext 203
The program is presented by the Caribbean Cultural Theatre and the Caribbean Research Center with additional support from the School of Liberal Studies & Education – Medgar Evers College (CUNY) and the Consulate General of St. Lucia in New York.  Poets & Passion – A Caribbean Literary Lime is made possible in part with public resources from New York City Department of Cultural Affairs, Material for the Arts, and Poets & Writers, Inc. and the support of Friends of the Caribbean Cultural Theatre.