Devious Debuts New Video for "Dream Girl"
Devious Debuts New Video for "Dream Girl"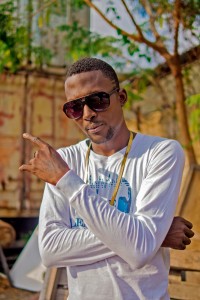 Clean Money entertainment artiste De'Vious is getting ready to drop the video for his smashing dancehall hit "Dream Girl."
The song has since been doing extremely well on the local scene and has been spreading like wild fire in Caribbean.
He shared "Dream Girl" is a song for the ladies and they have been requesting the video so I just had to deliver."
The video was filmed under the direction of Craig Clean Money, who also came up with the concept of the storyline and was edited by Simeon di Great.
The concept of the story line follows De'Vious and his dream girl on a casual outing and then flashes back a month before when he meets her for the first time. The video plays on the idea of the "dream girl," as his ideal woman.
The artiste who is currently working with M.I.A. Production is confident that the video will be well received by his growing fan base.
"I have a team that is working overtime and I am very confident that this video will get out there the right way."
The majority of the video was shot on a popular beach in Portmore, other scenes were shot in a local hotel and Fierce by Dre store.
"We were going for a natural vibe. The beach setting, the casual way they met, we wanted it to be as real as possible and that was the direction of the video." Shared Craig Clean Money
The music video can soon be seen on YouTube and will be released to all major television and cable network in Jamaica, the Caribbean and the rest of the world.
De'Vious is set towards making a stamp on the dancehall industry with his powerful lyrics and outstanding talent.