BélO's "Natif Natal" Made It Onto The Official Grammy Ballot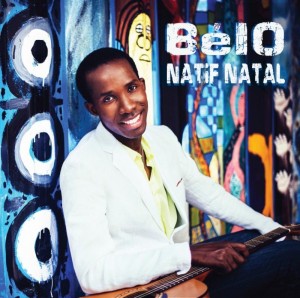 New York, NY – Haitian International artist BélO is one step closer to reaching a larger audience. His album, Natif Natal, pass the Grammy entry process, and it's eligible for consideration. Natif Natal has made the preliminary list of albums on the Grammy nomination ballot (Best World Album 2014). The First-round of voting determines the nominees on the 57th GRAMMY Awards, and the nominations will be announced the first week of December.
A fierce buzz surrounded "Natif Natal", when it reached 5th place on Itunes World Music Chart in just a few hours of its' release, and followed by heartfelt article on Washington Post syndicated on April 17, 2014. BélO's management made a calculated decision to start his tour in the U.S first, which gave the album a broader exposure, followed by France, Canada and Haiti. The Natif Natal tour continues onto South America (Oct 23 Uruguay, Oct 24 Festival del Bosque in Argentina and Oct 25-26 in Brazil) supported by Institut Francais, and the French Embassy. BélO will be heading to Europe next.