ADA MUSIC 25TH ANNIVERSARY EXTRAVAGANZA WITH DJ SPOOKY
DJ Spooky's Phantom Dancehall project performance will be held as part of ADA Music's 25th anniversary extravaganza event at the Bowery Ballroom (6 Delancey Street, NY 10002) on Wednesday June 20, 2018.
This event will celebrate the newest work by electronic music's original Renaissance man DJ Spooky who reinvents dancehall into forward thinking, bass loving and highly dance-worthy summer anthems on his latest musical release, DJ Spooky Presents: Phantom Dancehall. Other acts include: Mascis (Sub Pop), Teenage Wrist, The Interrupters (Epitaph) Michael Blume (S Curve).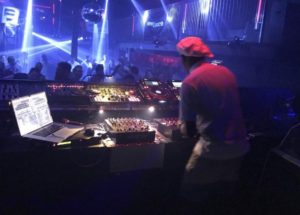 The artist, who is credited as one of the master makers of Brooklyn's once emerging electronic music scene, and NYC's signature "illbient" movement, will return to his hometown for a rare NYC appearance. The Extravaganza will be sponsored by PlayStation Music, Vinyl Me Please, and others. Media Partners include Billboard/ Variety and more.
DJ Spooky recently did an album release party/set at Output in Williamsburg this past Wednesday.