Sparrow's 'Sa Sa Yea' gets 2019 iDRUM Update
Toronto, Ontario (Sonique Solutions) – In an era where the Calypso genre is losing some of its biggest musical icons, a team of musical professionals & enthusiasts hailing from Dominica, St. Vincent, St. Lucia, Trinidad, Barbados and North-America is paying homage to the legendary singer, The Mighty Sparrow with an updated 2019 version of the Calypsonian's 1969 hit 'Sa Sa Yea' just in time for the 2019 Carnival season.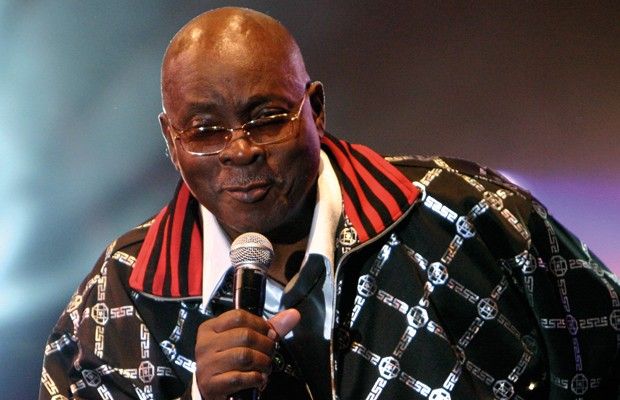 The aptly titled 'iDRUM Sa Sa Yea (2019 Version)' was conceptualised by Dominican-born, Toronto-based international artist Davidson Elie, known by the industry names dCONCEPT and iDRUM (an art performance concept). iDRUM blends the talents of drummers, DJs, instrumentalists, dancers and vocalists and fuses live and recorded original House music with Afro Caribbean and World elements.
This 2019 version of iDRUM Sa Sa Yea connects the elements of pre 1980's Calypso, modern Soca and original House Music, with live vocals, authentic Creole language components, Afro- Caribbean percussion, saxophone, steel pan. For this track, Davidson partnered with famed House DJ/ Producer Gene King of Shines Recordings. Gene was able to create an interesting palate of musical flavours.
Alongside Davidson & Gene, a team of diligent creatives came together and pooled individual skills and resources to deliver this contemporary reboot and tribute to the 'Birdie' The collective of creatives behind 'iDRUM Sa Sa Yea' include: – Davidson Elie (Conceptualization, Co-Production, Co-Writer, Percussion), Gene King (Production, Arrangement, Mastering), Susan Grogan (Main Vocals), Damian Sogren (Male Vocals/Co- Writer), Anderson Phillips (Pan), Paul Knight (Saxophone), Tej Hunjan (Studio Recording/Engineering) with Co-Production by Ronny Charlemagne, Royalty De Goddess & Keith Pascall.
This 2019 'Island House' restyle of The Mighty Sparrow's classic Sa Sa Yea has thus far received positive feedback from music fans and industry insiders as it highlights both cultural and modern influences and links the worlds of Afro-Caribbean, World percussion/instrumentation and Deep House/Electronic music.
The team members behind this project recognize the socio-political relevance of the music by veteran artistes like Sparrow and his contemporaries and respect the diversity of rhythms used by current hit-makers e.g. T&T's Machel Montano and Bunji Garlin and St. Vincent's Dynamite. According to Davidson, "The goal here is to get iDRUM Sa Sa Yea to the masses during the upcoming 2019 festival season, while bridging the cultural gap between Calypso and House Music with this catchy Island House hybrid."
To view the official music video for 'iDRUM Sa Sa Yea' on YouTube, use the link: https://youtu.be/CnPMgkF2fnE Download iDRUM Sa Sa Yea 2019 Version here: https://we.tl/t-wArVHqXA4C (Wave), ​https://we.tl/t-9zzD4aaDWL (MP3)
Follow the movement online and social media via http://www.dconcept.ca/ , https://www.facebook.com/dCONCEPTawe & https://www.instagram.com/dconcept.deacon/ & https://twitter.com/dconceptbrand For further information please contact (E) admin2@dconcept.ca # # #