Rising Artiste Currenci Gaining Attention for New Single "Bokkle pon Bokkle"
Rising Artiste Currenci Gaining Attention for New Single "Bokkle pon Bokkle"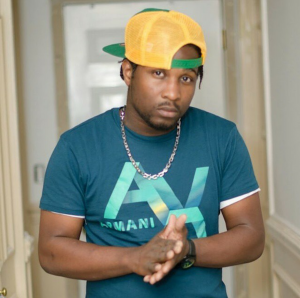 Rising artiste Currenci has been gaining the attention of fans and radio dj's alike with his recent release, "Bokkle Pon Bokkle."
The new single has been released for the UK production house, Solid Empire. The song is more of a party vibe song and mainly addresses an upscale party and flossing lifestyle.
"This single has been getting crazy, crazy love especially in the clubs and with the radio dj's. It is a party song and it brings out that party vibes so people cant help but to rave when they hear the song." Said Currency
You may remember Currenci from the hit single "Nuh Born See Riches" on the Jet Stream riddim produced by Studio Vybz featuring artistes such as Alkaline, I Octane, Seanizzle and many more back in 2013.
Currenci recently wrapped up the final shots for one of his other songs, a summer single titled " "Every Gal Thing" off the Studio Vybz Production(Full Throttle Riddim) which features popular artistes, Demarco, Elephant, Man ChanDizzy and many more. The video for "Every Gal Thing" will be ready for TV in a few weeks with a premiere on all local channels.
In addition the recording artiste is presently recording several new tracks for his up coming Mixtape with some top producers.
"The work never stop for Currenci. Right now I am gearing up to release my video and after that, it is back to the studio to put in some more work."
The upcoming sensation has been working tediously to better his craft and pleasing his fans world wide. Currenci is asking everyone to look out for him because he will be delivering more good music that people can vibe to.
"I am never gonna stop doing music, that is my passion, that is my calling so I am just putting in the ground work now. Just want to tell the whole world to look out for the name Currenci, cause a whole heap of things me have to put out."