"Paragon Sports and Cultural Club Remains Focused on At Risk Youth. Hosts Carnival Fund Raiser Next Month"
Sport can change minds; Sport can change lives. The 2018 Carnival, the Centre of attention in Trinidad & Tobago at present, one Sport & Cultural Club is beckoning the general public to attend their 2018 fundraiser, "The Ultimate Seaside Cooler Fete", the proceeds of which will be directed to the development of youth in Trinidad & Tobago.
Paragon Sports & Cultural Club, located at 2 Foreshore Lands, at the border of Cocorite and Westmoorings, is one of the oldest Sports & Cultural Clubs, founded in 1947 by a group of young St Mary's College enthusiasts. This year, on Tuesday, February 6th, the Club, a beacon of hope for many youths in West, Trinidad, namely Cocorite, Carenage, Diego Martin and environs, hosts "The Ultimate Seaside Cooler Fete."
In its Seventy (70) years of existence, the Club has been represented bya number of greats, among them, footballers, Everald 'Gally' Cummings, Henry Denny, Selris Figaro, Gerald Figeroux; cricketers, Bernard Julien, Pascall Roberts, Colin Croft; cyclists, Fitzroy Hoyte, Stephen Hoyte, The Mitchell Brothers and in the field of athletics, Winston 'String Along' Jordan and Theo Porter.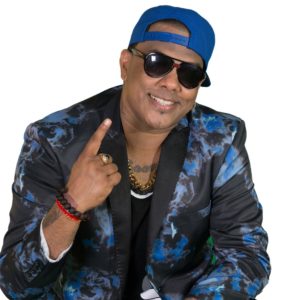 While the stories of success have minimized over the years, the mission of the Paragon Sports Club since 2003, has been the re-energizing of committee members' participation in sporting and cultural activities, the building of resilient, contributing citizens, and the upgrade of the Club's premises to become the ideal place for hosting a multiplicity of events.
"The Ultimate Seaside Cooler Fete" is the perfect fete on which to prime oneself and visiting houseguests during the countdown to the big days, Carnival Monday 12th & Carnival Tuesday 13th February.
Dil E Nadan featuring Raymond Ramnarine and Derrick Sealesm popular Soca DJ Kaotic of Vibe CT 105 FM and DJ Cardo, have promised to give fete lovers a truly exciting Carnival experience. Tight security and secured parking facilities will be provided at the nearby,  Massy Food Stores car park and patrons of the event will also enjoy mouth-watering, traditional Caribbean cuisine such as the famed, Maracas Bake & Shark, Hot Wings, Geera Pork, Pelau, Souse. Good food, great company and not to menstion the perfect seaside ambience awaits at, "The Ultimate Seaside Cooler Fete."