Jamaica's Jazz Great Monty Alexander For 'Carnaval On The Mile'
Jamaica's jazz great and Grammy nominated musical maestro, Monty Alexander, is among a hand-picked group of musicians set to celebrate the twentieth edition of 'Carnaval on the Mile,' in Miami in Coral Gables, Florida this weekend.
Alexander will perform at the remodeled Miracle event, that will also feature musicians like Ozomatli, Negroni's Trio, Shamarr Allen & the Underdawgs and Dr. Ed Calle. The free event is set for Saturday, March 3rd from 10 a.m. to. Midnight and from 10 a.m. to 8 p.m. on Sunday, March 4th.
Monty Alexander and his Harlem Kingston Express will bring the curtains down on the show with a performance on March 4th from 6:45 – 8 p.m. on the Heineken stage.
The event is presented by the Kiwanis Club of Little Havana and will also include an eclectic assembly of local artists and their unique jewelry, paintings, sculptures, photography and more, including a world-class juried art fair recognized by the artists it features and the collectors it draws.
ABOUT ALEXANDER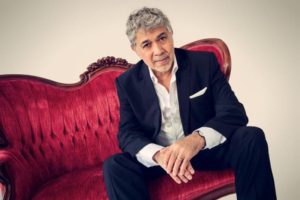 Alexander is a Jamaican and an American classic. Since moving to the US 55 years ago, he has continued to tour the world relentlessly with various projects, delighting a global audience drawn to his vibrant personality and soulful message. Like his "eternal inspiration," Erroll Garner, Alexander – listed at Number 5 in 'The Fifty Greatest Jazz Piano Players of All Time,' gives the hardcore-jazz-obsessed much to dig into while also communicating the message to the squarest "civilian "along with his Harlem-Kingston Express. In live performances with his band, Alexander spontaneously orchestrates, switching-off from straight-ahead to two-worlds-meet.
Born on D-Day, June 6, 1944, Alexander was playing Christmas carols by ear at 4, entertaining neighbors and relatives by 5 and taking his first piano lessons at 6. He resisted formal instruction, but still, growing up in Kingston, absorbed all the musical flavors that comprise his mature sonic palette of today.