Multi Award Winner, Recording Artist Tanya Mullings to Receive Star on the Brampton Arts Walk of Fame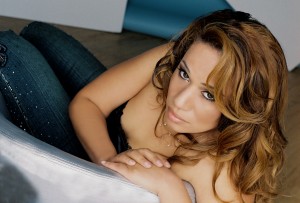 PRESS RELEASE:
Renowned Recording Artist Tanya Mullings to Receive Star on the Brampton Arts Walk of Fame
Toronto, Canada (MPR Consulting) – On September 20th, 2015, multi-Award winner Tanya Mullings will be recognized by the Brampton Arts Council and the City of Brampton in Ontario, Canada by receiving a star on the Brampton Arts Walk of Fame. This tribute recognizes Bramptonians who have achieved excellence in the arts and entertainment industry.
The sultry soulful singer impressive body of works has earned her such awards as the 2012 Karl Mullings Memorial Award, 2012 Top Single "Rescue Me", 2011 Top Veteran Singer, 2010 Top International Reggae Artist, 2009 International Reggae and World Music Award, 14 Canadian Reggae Music Awards, 7 Caribbean Crucible Awards, 2 Reggae Music Achievement Awards and for her last album Music is My Life she was awarded "Best Reggae Album, "Producer of the Year " and Best Female Vocalist, and an impressive 6 times nominations nod from the prestigious Juno Awards.
Speaking of the honor, Tanya stated "I am truly grateful to be recognized at this level it's such an honor. What meant the most to me when I heard the news was that I'll carry on my father's legacy "Karl Mullings" was very instrumental in my career and many others in our music fraternity, he is greatly missed and what better time for me to receive such an honor being the 10th Anniversary of his passing. Reggae music is being acknowledge, I feel really good about that and this will opens doors for other reggae artist as well anything is possible. My life is music and I know nothing else I followed my dream and my dream has come true. Truly thankful to my City Brampton for following my career for over 26 years and for their continued support."
Previous Arts Walk of Fame inductees boasts such names as Keshia Chanté – Performing Arts Musician, Russell Peters – Performing Arts Comedian, Actor, Rohinton Mistry – Literature Novelist among other notables. The induction ceremony will take place September 20th, 2015 time at the Brampton's Garden Square located in the historical downtown area.