JAH9 JOINS FORCES WITH VP RECORDS & UNVEILS HER FIRST SINGLE "HUMBLE MI" FROM HER UPCOMING LABEL DEBUT '9'
VP Records is pleased to announce the welcoming of Jamaican singer-songwriter and producer Jah9 to the family. This week, she unveils "Humble Mi" to the world (out Fri. Jun 24), the first single from her highly-anticipated label debut '9', slated for release on September 9, 2016.
9 | 9 | 2 + 0 + 1 + 6 = 9
"This song was inspired by my whole journey and life unfolding, teaching me that knowing is not the journey because you will always have to know more. The journey is peace, love and balancing the energies within," explains Jah9.
Watch live rendition of "Humble Mi" on BBC Radio 1Xtra.
Listen (feel free to post) "Humble Mi" now:  
https://soundcloud.com/jah9online/jah9-humble-mi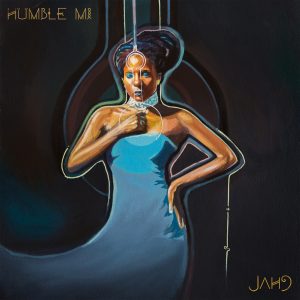 Through the new addition of Jah9, VP Records, the premiere reggae label and distributor, will break new ground with her depth of talent. She joins the label's longstanding reputation for producing hitmakers: Sean Paul, Gyptian, Beenie Man, Beres Hammond, Morgan Heritage, Tarrus Riley, Busy Signal, Alborosie, I Wayne, Romain Virgo, Christopher Martin, Raging Fyah, Lady Saw, Spice, Etana, Queen Ifrica, Bunji Garlin and many more.
VP Records CEO Chris Chin expresses his enthusiasm about the signing. "We are excited to share Jah9's fusion of reggae, jazz and spoken word to the world. She exemplifies the meaning of multi-talented – boasting sharp songwriting and production skills matched with her soulful voice – and exudes a presence and spirit that resonates with the listener. She has something unique and special that will carry on for generations to come."
Jah9's relationship with VP Records has blossomed in recent years. Her track "Feeling Irie" was a highlight of 2015's The Biggest Reggae One Drop Anthems, and this year Jah9 contributed "Bloody City" to We Remember Dennis Brown, a tribute album to the Crown Prince of Reggae.
For those who've been waiting for Rasta consciousness to mount a resurgence in contemporary reggae, Jah9 is a figure of revelation and deliverance. She first caught the attention of many with the release of her lilting video for "Avocado." When heard in the full flower of older songs such as "Steamers A Bubble," "Jungle" and "Gratitude" Jah9 was revealed to be a singer and poet of considerable range, soul and jazz inflected melodicism. Her fiery and righteous live shows can testify she is hardly a made in the studio chanteuse incapable of translating to the stage with abundant dynamism. The product of a strong upbringing, by two hard working culturally and politically engaged parents, Jah9 is also a university graduate, a multidisciplinary yoga instructor, a youth at risk counselor and a celebrated dub poet. The combination of intellectual rigor, real world activism and lyrical musicality is well on display in her entirely self-produced sophomore album '9'. Thematically there is no slacking in spiritual advocacy, oppositional militancy or honed and focused tunefulness.
www.Jah9.com
www.vprecords.com