Historical Global Debut for Morgan Heritage's Critically Acclaimed Avrakedabra Album
"Avrakedabra is one heck of an album! Great harmonies, excellent arrangements and beau coup outstanding reggae tunes. After winning a Grammy, it's difficult to surpass expectations. But Morgan Heritage pulled it off. This album is even better than the last." – Huffington Post
"Nearly 40 years after Marley has left the building, the reggae mantle has passed through the arch to this new generation that just plain scorches. A smoking reggae crew that has already hit it out of the park ups their game and comes in with a hotter, tighter set that owns contemporary reggae, no disrespect to Marley (whose kids show up here as well). There's a lot of good modern reggae out there these days, but this is the gold standard." – Midwest Record
"Few albums have the ability to captivate from the beginning to end, but this stunning new release from GRAMMY award winning reggae legends Morgan Heritage does that and more."
– TopShelf Reggae 
"…the culture-driven pop-reggae five-piece has managed to deliver yet another quality album, Avrakedabra." – Live For Live Music
" Do you believe in magic? if not, I'm sure after listening the legendary royal reggae family Morgan Heritage eleventh studio album Avrakedabra you will see that Reggae music can cast a great spell on its listeners." – Riddim Don Magazine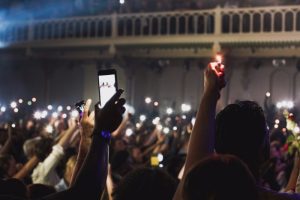 Historical Global Debut for Morgan Heritage's Critically Acclaimed Avrakedabra Album !!!
Sold out shows and packed houses roared to a Reggae Night only the iconic Grammy award-winning siblings could deliver. As the royal family delivered their last encore on the European leg of the Avrakedabra World Tour, Avrakedabra album made it's historical debut.
Morgan Heritage's inexhaustible energy, inspired vocals, confident showmanship and Rolling Stones-reminiscent endurance have endeared them to adoring crowds from the UK to the Netherlands. There are fewer and fewer artists who have the energy to keep a large room engaged for more than an hour and place emphasis on the live performance aspect of their craft, Morgan Heritage transcend traditional concert experience.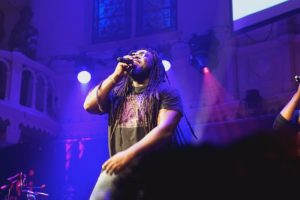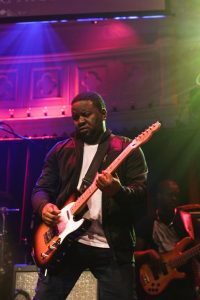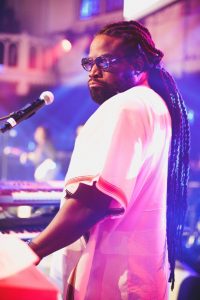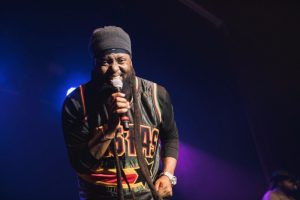 Entering the reggae iTunes charts on it's May 19th release date at #3 Australia, #2 France, #2 Germany, #1 Italy, #2 Japan, #2 Netherlands, #3 UK and #2 in the U.S. Grammy award-winning Morgan Heritage delivered a musical spell with Avrakedabra.
The spherical achievement is befitting since the untraditional creation of this album with recording sessions took place across 4 different continents highlighting the groups effort of taking Reggae music to the 4 corners of the Earth.
From the opening record "Want Some More" featuring Mr. Talkbox, the famed computerized voice featured on Bruno Mars' 24K Magic, to a Royal appearance by Multi GRAMMY Award-Winning Ziggy Marley and Stephen Marley on "One Family", Avrakedabra 15 tracks album satisfies the most sophisticated palates with authentic Reggae and an effusively eclectic mix.
" Avrakedabra feels and represents the new Era that our career is about to enter." – Morgan Heritage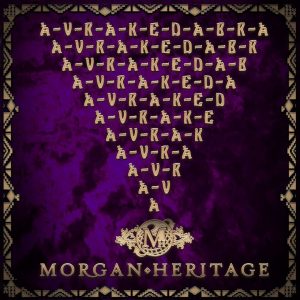 "Avrakedabra" radi.al/AvrakedabraMH
TRACK LISTING
1. Want Some More feat Mr. Talkbox
2. One Life to Live
3. One Family feat Ziggy Marley & Stephen Marley
4. Golden
5. Tribute to Ruggs feat Bunny Ruggs
6. Reggae Night feat Drezion
7. Selah
8. Read for Love feat R. City
9. Pineapple Wine
10. We are feat Kabaka Pyramid & Dre Island
11. Dream Girl
12. Ride and Roll
13. Harder Than You Know
14. Dancing in the Moonlight
15. Reggae Night (Global Remix) feat Chubb Rock, Stylo G, Timaya, Bunji Garlin, Stonebwoy, Drezion & Jaheil